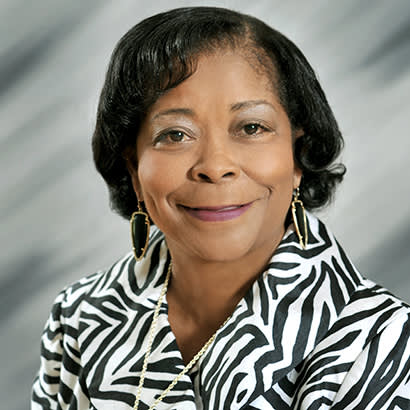 For an enhanced digital experience, read this story in the ezine.

The month of December always feels like a time for reflection. As I think back on our work throughout the past year and beyond, I realize that, often, we are so focused on providing the next best thing for our communities that we neglect to take the time to recognize all that we've accomplished. We know that to advocate for our field, it is important to tell our park and recreation stories. To do so, we must celebrate our accomplishments as individuals, agencies and as a field.
In this month's issue of Parks & Recreation, we also reflect back on the 2022 NRPA Annual Conference that took place both in Phoenix, Arizona, and virtually. During his keynote speech, Dr. Sanjay Gupta, chief medical correspondent for CNN, shared that "our healthcare system, where we spend about $4 trillion a year, is very focused on taking care of people who are already sick. And in that, the system can do an incredible job. But at the same time, we know that about 70 to 80 percent of people in this country with chronic disease have a disease that is totally preventable." And, while it is discouraging to know that so much of the diseases we face as a country is preventable, Gupta says, "I think it represents an incredible opportunity, because it makes us realize — makes us more compelled to believe — that we have more control over our health than I think anyone has fully realized."
Imagine a world that enables individuals and communities to be naturally proactive about their health. What does that society look like to you? According to Dr. Gupta and his example of the Tsimane people, an Indigenous tribe living in the Amazon rainforest that experiences virtually no chronic disease, "[they] teach us that it is possible for human beings to go their entire lives without getting diseased…. It is not preordained to think about diseases as diseases of aging." What's more, "most of the time, this Indigenous tribe was out in nature," which, Gupta says, is a major contributing factor to their health.
When I imagine this chronic illness-free world, I see communities in which parks and recreation is a vital component of daily life — where green ways and green spaces serve as active transportation corridors, connecting people to recreation and socialization opportunities that enrich their minds, bodies and souls. Many, if not all, park and recreation professionals and their agencies already are providing these benefits to their communities.
During my conference keynote, I stated, "This week I want you to celebrate your successes in closing the gaps between us. This week, I hope you will learn new things, many new things, from your peers, [and] celebrate the ways that they've helped to bring their communities together in spaces we use for health [and] wellness, to create, to celebrate, to play, and to restore our spirits." I would like to extend that sentiment and encourage you to take a moment to reflect on what you've achieved this year, and the many positive impacts you've made on your community. If you would like to share your community's park and recreation story with NRPA, please feel free to contact us.
Carolyn F. McKnight-Fredd is Chair of the NRPA Board of Directors.