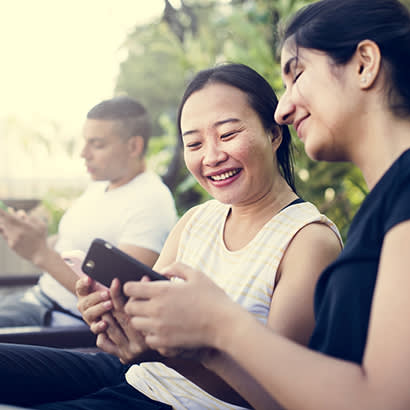 For an enhanced digital experience, read this story in the ezine.
Networks deliver enhanced opportunities for collaborative discussions and the chance to speak with professionals across the country. NRPA Networks host monthly Zoom meetings, as well as meet in person at the NRPA Annual Conference.
The Armed Forces Recreation Network serves NRPA members who work in or are interested in Armed Forces Recreation. This includes military personnel, Defense Department civilian employees, and individuals in agencies that provide recreation services to military personnel.
The Aquatics Network is a forum for discussion, sharing knowledge, and posing questions unique to the needs and interests of aquatics professionals working or interested in aquatics facilities and programs. The Aquatics Network presents a unified voice on issues involving the safety, health and quality of aquatics-related programs, facilities and services.
The Diversity, Equity and Inclusion (DEI) community is for park and recreation professionals serving their agency as a DEI leader and/or a member of DEI committees, task forces, groups, etc.
The Education Network serves NRPA members affiliated with colleges or universities who are engaged in teaching, administration, research or extension services related to parks and recreation.
The Leadership Development Network serves NRPA members who are or aspire to be park and recreation agency leaders in federal, county, local and special district government and in private and voluntary agencies.
The Young Professional Network serves NRPA members who are students and young professionals, as well as those who are interested in engaging in topics or discussions concerning students and young professionals.
Learn more information, or contact Hayley Herzing, NRPA's Senior Manager of Membership. To join a network, log in to NRPA Connect and navigate to "All Communities."