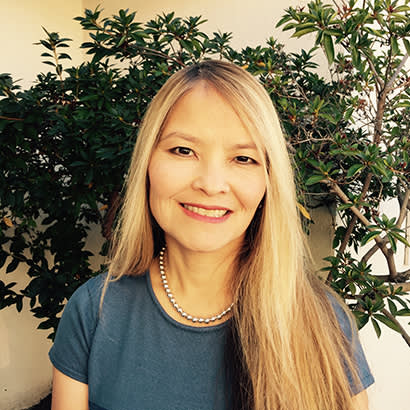 For an enhanced digital experience, read this story in the ezine.
Throughout the past year, we've heard your stories about diversity, equity and inclusion (DEI) and, of course, we have shared many of these stories in the pages of Parks & Recreation magazine. Seeing DEI up close and across the park and recreation community is both inspiring and noteworthy. That's why I'm very excited that our Equity Issue also will be distributed at the 2021 NRPA Annual Conference in Nashville, Tennessee, September 21-23.
Someone who has dedicated his career to DEI work is park and recreation expert Mitchell Silver, who will be keynoting the day two opening general session at our conference. Silver recently completed a seven-year term as parks commissioner for the New York City Department of Parks and Recreation (NYC Parks and Recreation). In early August, he began a new role as principal and vice president of urban planning for a civil engineering firm in North Carolina. I recently had the pleasure of interviewing him for this month's cover story, "Charting Mitchell Silver's Next Move," on page 42. During our discussion, he shared the important lessons that he learned while leading NYC Parks and Recreation and addressed the importance of racial justice and equity in the field of parks and recreation. "Like everyone, I thought parks were just these green spaces with grass and trees, and I didn't think anything beyond that. I didn't understand the power of parks. But I soon began to realize, particularly in New York City, these are our front yards, our backyards, our outdoor living rooms, where people come together to meet one another, to create memories," says Silver, recalling his early misconceptions of the profession.
Next, contributor Paula M. Jacoby-Garrett provides an update on this year's Parks Build Community project in the feature article, "Building More Than a Park — Building Democracy," on page 48. Construction of Lynnbrook Park in Chattanooga, Tennessee, will begin this fall. This is welcome news to the diverse residents of the surrounding Oak Grove community, who soon will have access to a public space where they can gather, play and explore. Daniela Peterson of The Trust for Public Land, says, "Democracy happens outside. In the short term, we are bringing a park to a community that didn't have it, and that normally doesn't get these kinds of benefits. In the long term, it's going to benefit the city overall. If you feel welcome and know that the park is there for you, you will pass that sentiment onto your family."
As more park and recreation agencies across the country place a higher importance on DEI practices, author Kristine M. Fleming, Ed.D., offers historical context of racial injustice in the article, "Observing From a Lens of Equity," on page 54. She writes, "The willingness to recognize the history of segregation in leisure and recreation as it relates to African Americans is needed to establish equitable parks for all communities to access."
Lastly, be sure to check out our special 2021 NRPA Annual Conference section beginning on page 16, which provides a preview of some of our education sessions, fun things to see and do in Nashville, and answers to frequently asked questions. Whether you choose to attend the conference in person or opt to participate virtually, we hope you find your conference experience valuable and enjoyable!
Vitisia "Vi" Paynich, NRPA Executive Editor and Director of Print and Online Content