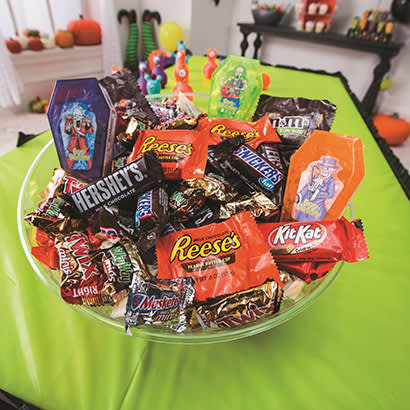 For an enhanced digital experience, read this story in the ezine.
Halloween planning doesn't have to be scary! Fun Express/Oriental Trading is ready to help make the upcoming holiday season a seamless one. From Halloween Safe Nights to Breakfast with Santa to Noon-Year's Eve parties for kids, our product selection and personalized support create a customized solution for your holiday events — no matter how big or small!
We understand the unique needs of the professionals who plan large-scale events for the community and can help make the entire process easier. With an impressive selection of more than 40,000 items, Fun Express/Oriental Trading is the solution to simplifying the planning process for every event.
We're a proud NRPA member benefit provider, and we have a deep commitment to the organization and to our fellow members. Our year-round commitment to providing customer solutions has earned us a solid reputation we're proud to live up to every day. We deliver what we promise — and we promise a lot!
Need a catalog, product samples or help planning for the holidays? Contact your representative at 402.939.3053 or via email. Visit us online to take advantage of your NRPA discount!