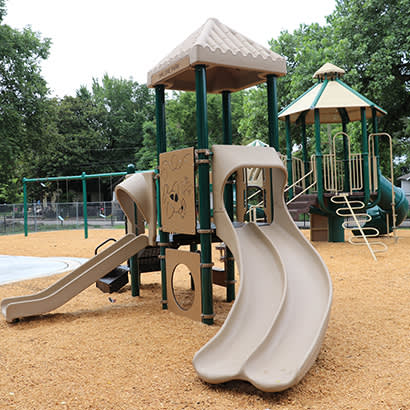 For an enhanced digital experience, read this story in the ezine.
Nationally, park and recreation departments should help bridge the gap between privileged and disadvantaged communities by identifying improvements to underserved parks that can be done with existing resources, as is being done in Houston.
For the health and happiness of residents of the Houston area, it is important that the City of Houston Parks and Recreation Department build and maintain public parks in all of Houston's neighborhoods. To that end, Houston Mayor Sylvester Turner and the Houston Parks and Recreation Department are taking actions that include targeting five neighborhood parks that can be improved with the city's park and recreation department resources. This initiative, called Mayor Sylvester Turner's Love Our Parks initiative, is currently underway and will be completed in 2021. As part of the initiative, park and recreation department staff will install new playgrounds, repair concrete walkways, replace benches and perform other high-impact upgrades. The five parks included in the challenge — Catherine Delce Park in the Fifth Ward, Earl Henderson Park in Northside Village, Zurrie Malone Park in the Third Ward, Our Park in the Third Ward, and Woodruff Park in Harrisburg — were selected because Houston Parks and Recreation Department leadership saw potential for improvements that were actionable by department staff.
For example, at Zurrie Malone Park, Houston Parks and Recreation Department staff recently completed renovations to the roofing over the green space's outdoor basketball court and repainted the court. Gladys Hemphill, a resident who lives across the street from the park and whose grandchildren frequently play there, says, "It makes me feel so blessed.… [The Houston Parks and Recreation Department] came to us a few weeks ago [in March 2021]…and the next week, they were out here getting together.… Right now, Malone Park is improving."
I think this approach would work in other cities, too. While every municipality has different circumstances and challenges, park and recreation department directors will know what kind of projects they can plan and carry out in their cities on their own initiative and can target those high-impact projects where they are most needed. Department directors and their executive teams can personally visit the neighborhoods and parks most in need, see with their own eyes where there's room for improvement, and talk to area residents to get feedback about what upgrades would be most appreciated by the park's users.
Park safety also should be a priority. No matter where you live, your children deserve to have clean parks to play in that are free of illegal activity. To that end, park departments should enlist the help of community leaders in the areas surrounding parks, encourage them to monitor those green spaces for crime, and contact law enforcement if the safety of the park is compromised. The Houston Parks and Recreation Department has a close relationship with the Houston Police Department due in part to the Greater Houston Police Activities League, a program that builds community trust by giving youth a chance to meet uniformed officers and practice a wide variety of sports with them in a safe environment. I would encourage other city park departments to maintain similarly close ties to law enforcement in their areas.
Parks help sustain neighborhoods by allowing residents to take some time away from the stressors in their lives, to experience the outdoors and to stay active. This role for urban green spaces has been especially important during the coronavirus (COVID-19) pandemic, when restrictions have been imposed on many of the other ways in which people spend quality time with their family and friends. Houston and other cities owe it to underserved communities to take decisive action to improve and maintain the parks in their neighborhoods, and to keep those green spaces safe to use.
Kenneth Allen is Director of the Houston Parks and Recreation Department.