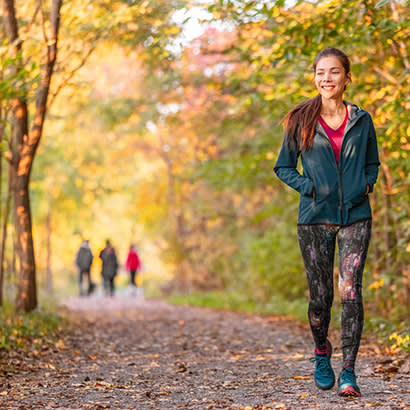 For an enhanced digital experience, read this story in the ezine.
Whether sitting on a park bench or walking local trails, spending 20 to 30 minutes outside reduces stress levels.
Nearly all (96%) U.S. adults spend time outdoors daily
More than half spend more than 30 minutes outdoors daily
1 in 3 spend more than an hour outdoors daily
Park and recreation professionals and their agencies are primary providers of outdoor spaces and activities that help to reduce stress and improve mental health.
Each month, through a poll of 1,000 U.S. residents focused on park and recreation issues, NRPA Park Pulse helps tell the park and recreation story. Questions span from the serious to the more lighthearted. The survey was conducted by Wakefield Research.
Visit Park Pulse for more information.