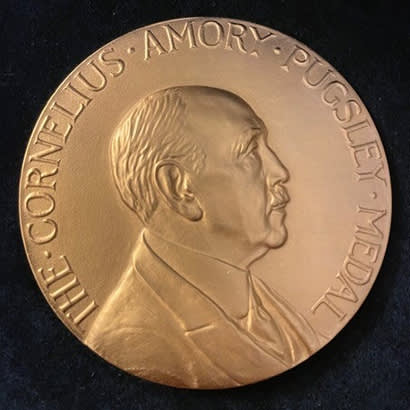 For an enhanced digital experience, read this story in the ezine.
On September 15, two prominent Illinois local park and conservation leaders and a leader in the National Park Service — Elizabeth S. Kessler, executive director of the McHenry County Conservation District, Illinois; Arnold Randall, general superintendent of the Forest Preserves of Cook County, Illinois, and NRPA board member; and John J. Reynolds, former National Park Service employee — received the American Academy for Park and Recreation Administration's (AAPRA) Cornelius Amory Pugsley Medal. The Pugsley Medals are prestigious awards that recognize outstanding contributions to the promotion and development of public parks and conservation in the United States.
Learn more about AAPRA's Cornelius Amory Pugsley Medal.