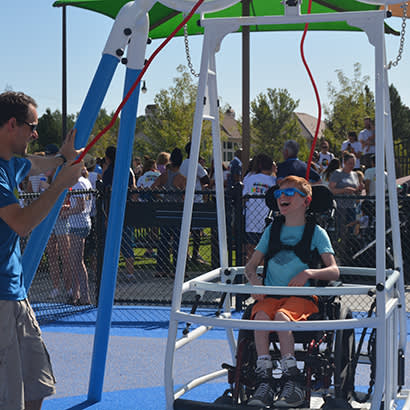 For an enhanced digital experience, read this story in the ezine.
Recently, a park and recreation director asked, "Why don't the 2010 Standards include enforceable requirements for trails?" Great question! That does not mean that trails are exempt though. To comply is to meet both the design and program requirements. This short discussion clears up how to view the Americans with Disabilities Act (ADA) requirements and offers readers some simple advice.
The 2010 Standards for Accessible Design are issued pursuant to the ADA regulations. Local governments must adhere to ADA Title II (see it at 28 CFR Part 35). That regulation says that park and recreation agencies must follow the 2010 Standards. But the Standards are incomplete — they do not address disc golf, dog parks, skate parks, trails, beaches, campsites, picnic areas, viewing areas and constructed elements like a grill at a pavilion. Think of the standards as a very nice car that you enjoy driving.
The Title II regulation also addresses programs. A program is defined very broadly, and is any opportunity made available by an entity to the general public. Playgrounds are built, and they are also the program of playgrounds. Other "programs" we might see are the programs of sports fields, dog parks or programs requiring registration, such as summer camps or swim lessons. The programs are the fuel for the car — one without the other is useless.
Congress and the Department of Justice realized that final and enforceable standards might be slowed, so it is made clear in the ADA that in the absence of final and enforceable design standards, programs offered by an entity must be accessible.
Some simple advice: check your programs of your website, trails, pools, golf courses, centers, rinks, picnic areas and all other opportunities you offer the public. Make them and keep them accessible.
John N. McGovern leads the Accessibility Practice at The WT Group, LLC. Since 2013, his firm has been the NRPA preferred provider of access consulting for the more than 60,000 members of NRPA. For more information, please visit nrpa.org/AccessibilityAuditsDiscountProgram.