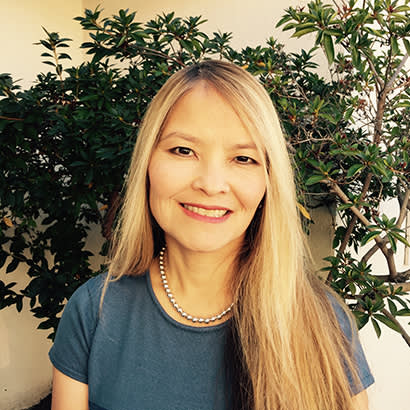 For an enhanced digital experience, read this story in the ezine.
How many times have you come across a captivating photo in a newspaper or magazine that instantly triggered an emotion? The photograph, "V-J Day in Times Square," is among the most iconic images from World War II. On August 14, 1945, photojournalist Alfred Eisenstaedt shot the black-and-white photograph of a U.S. Navy Sailor kissing and embracing a dental assistant in celebration of V-J Day (Victory Over Japan Day). This candid image is compelling and memorable because it so vividly encapsulates the emotions of an entire nation during an historic event. It also reminds us how powerful a photo can be, especially during the most candid moments. What's more, park and recreation images, when done successfully, can serve as a window into your community and promote your agency.
This month's cover story, "Is Your Park Ready for Its Close-Up?" on page 34, offers park and recreation professionals quick troubleshooting tips and best practices for taking impactful images that communicate a compelling park and recreation story to the public within your marketing materials or editorial content. "Photos that capture engagement, emotion and experience of people are the most powerful because that emotion engages the audience," says Kim Mabon, founder and creative director of Creative By Design.
Over the next couple of years, Los Angeles County Department of Parks and Recreation (DPR) will have plenty of opportunities to capture compelling images. In the feature article, "From Plans to Parks," DPR Park Planner Clement Lau takes an in-depth look at DPR's implementation of Community Parks and Recreation Plans (CPRP) focused on multiple projects at varying stages of development. "Each CPRP begins with an examination of local demographics, existing parks and recreational facilities, parkland gaps, recreation programs, tree canopy coverage, transportation and connectivity to parks, as well as availability of land for new parks. This baseline information, together with public input, informs a detailed assessment and prioritization of local park needs," he writes.
Next, in the feature article, "Miami-Dade County Parks: Achieving a Safe Reopening," on page 46, Maria Nardi, director of Miami-Dade County Parks, Recreation and Open Spaces, reveals how her agency overcame challenges to reopen during the height of the coronavirus (COVID-19) pandemic in 2020. "Given the complexity of our park system, Miami-Dade County Parks, Recreation and Open Spaces set out to rapidly develop a coordinated and prioritized set of protocols for how to open parks, as well as a communications plan to explain the transition to a 'new normal,' bringing people together and maintaining guidelines mandated by the Centers for Disease Control and Prevention," Nardi writes.
I highly encourage you to review the 10 tips for achieving the best results with your photos in this month's cover story. In addition to marketing to local constituents, you might want to consider promoting your park and recreation agency and community to a national audience. After all, your eye-catching images not only could bring attention to your community and agency, but also can help elevate the field as a whole.
Vitisia "Vi" Paynich, Executive Editor Print and Online Content