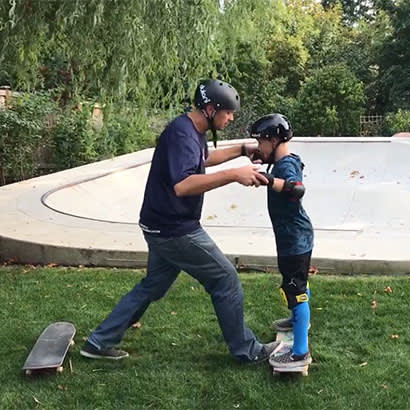 For an enhanced digital experience, read this story in the ezine.
After years of campaigning by local skateboard enthusiasts, funds are raised, land is found and a brand new million-dollar skate park is finally built. On opening day, the park is packed with families, kids of all ages and a huge number of city residents gathered to see the mayor cut a ribbon and make a speech that thanks all the people who made their dream of a new skate park a reality.
A year later, the crowds and families are gone and the park is used mainly by teenage boys. Parents don't feel comfortable taking their kids to use the park.
Thousands of municipal skate park operators across the country are faced with this problem. Despite a high level of interest in skateboarding from a broad range of residents, their skateboard facilities end up being used mainly by young males. Girls who would want to skateboard and families with young children often can't find a zone at the skate park where they feel comfortable.
The question we hear from municipal skate park operators again and again is, "How can we make our skateboard facilities safer, welcoming and attractive to a broad range of residents, especially families with children?"
The solution to this problem is simple — skate parks need programming, just like swimming pools, baseball fields and basketball courts. Many times, advocates and municipal leaders focus entirely on getting the skate park built, but all too often little or no thought is given to organizing activities and managing activities, events, competitions and classes once the park is finally constructed. What's more, equitable programming may not even garner consideration.
Municipal skate park operators also can find qualified skateboarding instructors the same way they do for swimming, baseball and other sports. One resource that exists for skate park operators is the U.S. Skateboard Education Association (USSEA), which was founded by passionate and experienced skate park operators and provides educational curriculum and development professionals to administer skateboard coach certification, as well as consultation, analysis and training for municipal skate park operators.
To learn how to make your skate park thrive, contact Joe Eberling of USSEA at Joe.Eberling@ussea.us.
– Joe Eberling, Founder, United States Skateboard Education Association