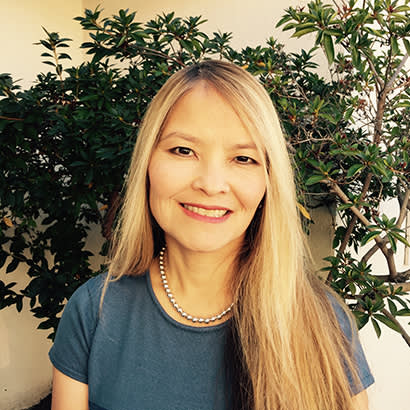 For an enhanced digital experience, read this story in the ezine.
This month's Park and Recreation Month issue had me reflecting on my own personal connection to the field. I remember vividly as an 8-year-old, feeling excited as I put on my shiny new tap shoes and walked across the floor on the first day of dance class at my local recreation center. I also recall my first dance instructor, Mrs. Romagnino, who not only embodied grace and talent, but also truly inspired all the little girls in her class to keep practicing and never stop believing in ourselves. Even as an adult, I never forgot her or the impact she had on my life. For that, I am truly grateful to have been a Park and Rec Kid!
In the cover story, "Telling 'Our Park and Recreation Story,'" on page 36, Cort Jones, NRPA's manager of strategic communications, not only highlights the winner of the 2021 Park and Recreation Month cover contest, Cosumnes Community Services District (CSD) in Elk Grove, California, but also shares a very personal story of two frequent visitors to the district's Camden Park — David Phommavong and his son, Khuan, who has moderate-to-severe autism spectrum disorder. "It's almost paradise," says David Phommavong. "I talk about us taking a walk in Camden Park as a sort of 'Garden of Eden.' My son is able to interact with the environment in a three-dimensional world, away from the screen. He's able to walk around the park without feeling like he's being chased by a tiger." Craig Pattenaude, marketing and communications specialist for Cosumnes CSD, got to know the Phommavongs while working on a photography project about park visitors; his photo of Khuan enjoying the calming, natural environment earned the district this month's cover. I also would like to thank our sponsors, Merrell and ACTIVE Network, for making this year's Park and Recreation Month possible.
NRPA Vice President of Education and Chief Equity Officer Autumn Saxton-Ross shares her own story about diversity, equity and inclusion (DEI) relative to the outdoors in the feature article, "Diversity, Equity and Inclusion: A Personal Journey," on page 42. Her own experiences and insights offer context to NRPA's newly released DEI resources and framework for action.
Lastly, in the feature story, "Tennis Holds Court in a Pandemic," on page 46, authors Arthur Kapetanakis and Victoria Chiesa provide an in-depth look at the uptick in new players that this sport experienced during the height of the coronavirus (COVID-19) outbreak. "Even though we continue to face challenges, it's evident that many people recognize tennis as the ideal social-distancing sport, which puts it in a great position to continue to grow and allow people to stay active and social in a healthy and safe manner," says Michael Dowse, chief executive officer and executive director of the United States Tennis Association.
As you celebrate Park and Recreation Month with your communities, please remember that without your dedication to your constituents, we wouldn't have these wonderful park and recreation stories from the field. Your work resonates with people and creates lifelong memories.
Vitisia Paynich, Executive Editor and Director of Print and Online Content