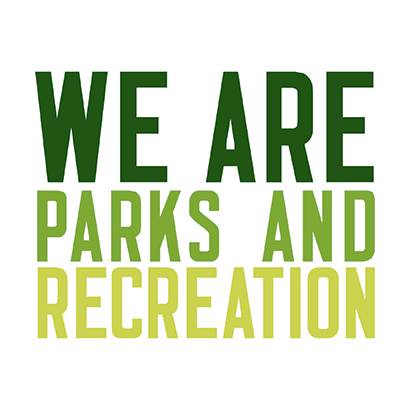 For an enhanced digital experience, read this story in the ezine.
If you read the July issue of Parks & Recreation magazine, you saw the stories of many park and recreation professionals from across the country performing essential work in their communities. NRPA wants to continue telling these stories by showcasing the field's dedicated, selfless individuals.
Seize this opportunity to share your story or your colleague's story with NRPA. Through the ongoing We Are Parks and Recreation campaign, NRPA is collecting photos and short stories about how a park and recreation professional has impacted you or your community. Nominate yourself or another individual, and NRPA will select nominees to highlight on social media and/or in Parks & Recreation magazine. Share your stories here: bit.ly/3kTY0a9.
If you have questions, please contact NRPA Communications Manager Cort Jones at cjones@nrpa.org.