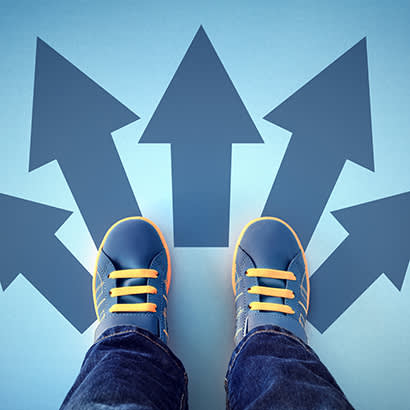 For an enhanced digital experience, read this story in the ezine.
Understandably, but incorrectly, a popular perception is that government is what it does rather than what it decides. Peter Drucker, who was perhaps the most influential figure in business management thinking in the latter half of the 20th century, was the first to articulate the distinction in one of his many books, The Age of Discontinuity, published in 1969.
In the book, Drucker argues that the decision making and the "doing" roles of government should be differentiated. It is remarkable how infrequently separation of this duality of roles is overtly discussed and how powerful the implications are once their independence is recognized.
The word government is derived from a Greek word, meaning helmsman. The job of a park and recreation manager is to steer the ship, not to man the oars. The first decision is: Should a service be delivered? If the answer to that question is affirmative, then the second and independent decision is: Who should provide it? Drucker likens government's role to that of an orchestra conductor:
"The conductor himself does not play an instrument. He need not even know how to play an instrument. His job is to know the capacity of each instrument and to evoke optimum performance from each. Instead of being the performer, he has become the conductor. Instead of doing, he leads."
This insight has transformed how park and recreation services have been delivered in the past half-century. Partnerships with other public entities, commercial organizations, nonprofits and individual volunteers are now the norm. An agency seeks to meet policy objectives through supplementing its limited resources with resources that partners supply.
One of the striking characteristics of our field is the plethora of organizations that produce recreation services in the public, commercial and nonprofit sectors. Most communities are likely to have entities that, in a defined program area, can offer more financial resources, managerial expertise, technological innovation and business acumen than are available within the park and recreation agency.
Hence, instead of being the first choice for delivering a program, the contemporary model is for agencies to be the option of last resort — directly delivering a program only if there is no viable alternative in a community. With this model, P&R agencies have shifted departments from being primarily sellers of services to being primarily facilitators or buyers of services. Management's role shifts from operational issues to monitoring the nature and quality of what is delivered.
Three types of benefits may emerge from a partnership, in addition to financial efficiencies. First, efficiencies may occur by removing service duplication or using complementary assets and strengths to jointly deliver a service. Second, stability may be enhanced because future continuation of a service may be more probable when multiple parties make a commitment to it.
Third, enhanced status on one or more of the partners may occur. For example, in communities where there is widespread resentment of government, linking with nonprofit or commercial organizations may enhance a park and recreation agency's reputation and image.
Illustrating the Service Delivery Options
If a policy decision is made that all children in a community should be provided with the opportunity to learn to swim, the second task is to optimize the production options that are available.
These may include:
Hiring instructors to teach classes in a recreation department's own pools
Setting up the learn-to-swim program as an enterprise fund
Contracting with private instructors, YMCA, American Red Cross, a fitness club or another entity to teach classes in the department's pools
Allowing other organizations to lease space in the city's pools and to take responsibility for arranging and teaching the classes
Organizing and teaching classes using contracted employees and leasing pool space from a nonprofit organization (e.g., YMCA), a commercial health and fitness club, a motel, a school or some other entity
Permitting nonprofit and commercial organizations to offer classes to the general public, and subsidizing those children unable to afford the classes
Aligning Goals
The first challenge is for partners to understand, reconcile and accept as legitimate their different value systems, constituent expectations, objectives, reward structures and codes of conduct.
The primary goals of recreation departments relate to social outcomes, equity and benefits that are relatively intangible and difficult to measure. A department is likely to be concerned about inclusiveness and serving the most disadvantaged members of the community. Further, they are constrained by bureaucratic procedures that are necessary to ensure accountability for their expenditure of public funds.
In contrast, the goals of business partners focus on the easily measured metric of financial return on investment. This is likely to be best achieved by focusing on narrowly defined, responsive target markets; businesses are relatively flexible with the ability to respond quickly to shifts in the marketplace and new opportunities.
Clearly, there is inherent potential for frustration, friction and conflict between those focusing only on responsive market segments with willingness and ability to pay, and those concerned with equity and social outcomes. As an example, a senior park manager who is experienced in developing partnerships stressed the importance of reconciling these ostensibly antithetical goals before entering into a partnership, says:
"The reason to partner is to provide the best delivery option. You want to find a partner who can complement your strengths and improve on your weaknesses, and every department has both. When partnerships fail, it is often because the parties were too eager to close a deal before they have squared their visions and clearly communicated their goals and expectations to each other."
There are no generalizable formulas for forging partnerships because personalities, local conditions, state and local enabling laws, community values and other factors vary widely, but the elements of personal relationships, mutual trust and effective communication are common principles that determine the effectiveness of partnerships.
This suggests that partnerships are most likely to flourish in jurisdictions where leadership in the park and recreation department, nonprofit and private sectors is relatively stable, enabling networks of trusting interpersonal relationships to evolve.
John L. Crompton, Ph.D., is a University Distinguished Professor, Regents Professor and Presidential Professor for Teaching Excellence in the Department of Recreation, Park and Tourism Sciences at Texas A&M University and an elected Councilmember for the City of College Station (jcrompton@tamu.edu).