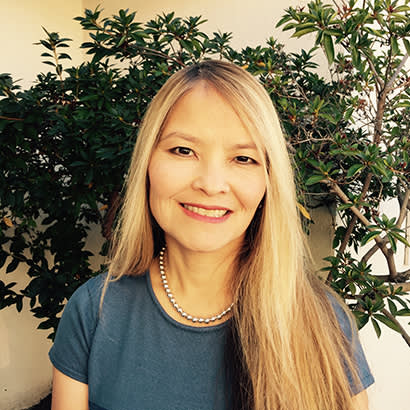 For an enhanced digital experience, read this story in the ezine.
"A good leader inspires people to have confidence in the leader, a great leader inspires people to have confidence in themselves."— Eleanor Roosevelt
This quote by the former First Lady of the United States couldn't be more profound for our February issue, which highlights leadership and management. NRPA and Parks & Recreation magazine strive to help elevate the field by telling the important stories about park and recreation leaders who have made an indelible imprint on their respective organizations and a positive impact on the communities they serve. It also has been our goal to honor our more seasoned professionals who have been the field's standard bearers and have dedicated their careers to mentoring the next generation of park and recreation leaders — so that when the time comes, they can feel confident about passing the torch.
In fact, the magazine and NRPA's Young Professional Network (YPN) have partnered to launch our inaugural "30 Under 30," a recognition program that shines a spotlight on 30 of the best and brightest young park and recreation professionals in the field. In the cover story "30 Under 30 for 2021" on page 32, Michael Biedenstein, past chair of YPN, provides insight into what went into the selection process and why this chosen group of individuals are the ones to watch.
Everyone loves a comeback, especially when it is a beloved neighborhood park. In the feature article "Worth the Wait — the Sandorf Park Renovation Is Complete!" on page 42, contributor Paula M. Jacoby-Garrett takes a closer look at the environmental challenges that Indy (Indiana) Parks and Recreation and its partners overcame in order to reopen Sandorf Park and welcome back their community members. "We think the park will impact the community in a tremendous way," notes Richard Butterfield, a local resident who attended the park's ribbon-cutting ceremony.
Lastly, contributor Neelay Bhatt offers an insider's perspective of one of the hottest trends in parks and recreation in the feature story "Esports: From Why Do It to How Can I Get Into It?" on page 46. "You know the sport is growing when, in a five-year span…its audience is projected to grow by a number equal to 75 percent of the entire population of the United States," he writes.
As I mentioned above, we are very excited to introduce this 2021 class of 30 outstanding young P&R professionals who already have set a high bar for those who will come after them. We know that they will continue to do great things for their communities and for the park and recreation profession in the years to come. And, we will be watching these torchbearers with great anticipation.
VITISIA "VI" PAYNICH
Executive Editor
Print and Online Content