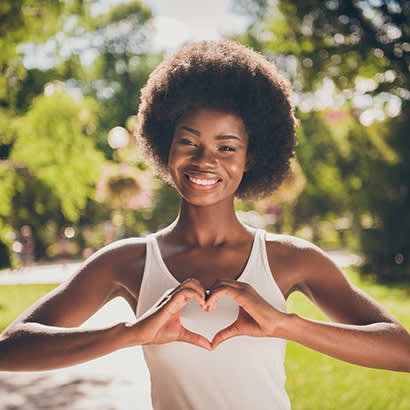 For an enhanced digital experience, read this story in the ezine.
Canadians have a longstanding love for their parks and consider them to be among the most important public assets provided by government. The public's increased appreciation for parks during the pandemic stimulated support for their renewal (refreshing existing parks and creating new ones) and addressing the complexity of managing visitor volumes and user conflicts.
In Canada, the compass for the parks sector continues to be Parks for All — the first joint action plan for national, provincial, territorial, municipal and Indigenous park communities. Parks for All is a model of collaboration within the parks community.
Utilizing Parks for All as its foundation, the Canadian Parks and Recreation Association (CPRA) is committed to supporting our park system through a number of efforts.
Recovering Stronger
CPRA-led ReImagine RREC – Renew, Retool, Engage and Contribute is a multi-phase coronavirus (COVID-19) recovery initiative for the park and recreation sector. This initative was an evidence-based examination of the impacts of COVID-19 that highlights the needs of the sector to build back better.
Reimagining Mandates
Canada formally recognizes adequate housing as a fundamental human right — thus, people living within parks have the right to call them their home. In Canada, we adopt a "person first" approach when addressing encampments in parks.
While encampments in parks have long been a presence in Canada, COVID-19 exacerbated the situation, and some of our urban parks began to provide social services and amenities for unhoused residents, including showers, food, water, heated tents, mental health services, relocation to temporary housing, overdose prevention sites, job search aids, and treatment for individuals suffering from addiction. CPRA's webinar explores this issue.
Reconciliation
The Indigenous voice is a key pillar of Parks for All. The action plan deliberately recognizes the colonialism presence in Canadian parks and calls for conscious public action to achieve Truth and Reconciliation with both nature and Indigenous people through interaction in our park systems. Parks for All outlines detailed steps on how to incorporate the perspective of Indigenous people into the front lines of parks development and how to embed Indigenous history and culture across the park system's continuum. We are committed to an ongoing journey of education for our staff, board and members.
Recognizing Systemic Racism
Historically and to this day, Canadian park systems have played a role in fostering racial inequality. Parks for All recognizes this and considers how parks can be a solution so people of all backgrounds feel welcomed, represented and safe within Canada's parks. Park staff will continue to be diversified at all levels, and parks will build partnerships with diverse sectors to provide more unique experiences targeted at a broader audience. The park and recreation sector is ultimately letting experts lead rather than taking on the task alone.
CPRA recently created an Anti-Racism Task Group that will lead the sector in these efforts, learning from NRPA's work in this space.
Resilience
Parks for All recognizes the importance of being part of the solution as it relates to climate change, resilience and environmental justice.
CPRA is launching a Climate Action Task Group to advise on how the sector can continue to play a critical role on this issue.
We hope that sharing some of the Parks for All framework will be helpful as you develop your own solutions to any similar challenges your communities face in the United States.
CPRA is the Canadian national voice for the municipal and community recreation and parks sector. CPRA and NRPA have recently signed a memorandum of understanding to reinvest in a strong relationship based on sharing knowledge, experience and resources.
Cathy Jo (CJ) Noble is CEO of the Canadian Parks and Recreation Association. Michael Cleland is Past President of the Canadian Parks and Recreation Association.