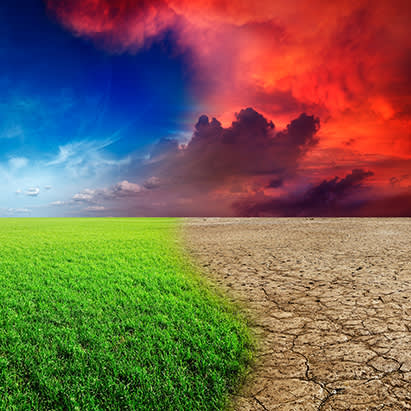 For an enhanced digital experience, read this story in the ezine.
Despite our best efforts to return to normal during 2021 given the coronavirus (COVID-19) pandemic, communities continue to face dynamic social and environmental landscapes. Parks are often a place where we can find solutions and solace. The past year found me in parks to relax, retreat, or socialize with family and friends safely.
I joined NRPA in April 2021 as the director of community and environmental resilience. A tested leader in place-based,
environmental-focused nonprofits, I bring more than a decade of experience with Atlanta-based nonprofit Park Pride and, more recently, two years with the Georgia Chapter of the Nature Conservancy. Throughout my career, I have cultivated a broad perspective and deep understanding of community and resilience while engaging in work that depends on diverse local partnerships and the support of national institutions. I am less than one year into my new role, and I am excited to share what I have learned and a way forward that centers resilient, climate-ready parks.
According to National Public Radio, "[an] editorial, which was published in leading journals, such as The Lancet, the New England Journal of Medicine and The British Medical Journal, says the world can't wait for the COVID-19 pandemic to pass before addressing climate change." The article quotes Eric Rubin, editor-in-chief of the New England Journal of Medicine, as stating, "Climate change may be the biggest threat out there to public health and to our ways of life. I think we can't lose sight of these enormous issues because we're consumed with one that happens to be a health problem right now."
"The point of this is not to say the sky is falling," Rubin says. "It's to say: There are problems. They're very severe and there are things we can do and we should be doing them right now. I'd like this to be more of a call to action than an obituary on our planet."
In 2020, NRPA published a climate statement. The climate statement is a declaration of our values and our value. As stewards of the land, we have the opportunity to ensure equitable climate solutions are incorporated in communities across the country. It states in part, "Park and recreation professionals plan, manage, program and maintain 11 million acres of public parks and green spaces across the country, and are poised to bring community-driven climate solutions that build a healthy, more resilient and more equitable future for generations to come."
NRPA has developed a suite of green infrastructure (GI) resources to provide the tools, knowledge and resources to plan, implement, maintain and advocate for greener parks and open spaces. These resources also can help members to understand and value the multiple benefits GI projects can bring to surrounding communities, including improved community health, access to green spaces and nature, and opportunities for education, employment and resiliency. NRPA's resources include:
A guide of best practices for planning, constructing and managing GI in parks
Case studies and briefing papers that take a deeper dive into some key areas, like community engagement, funding and equity
The Green Infrastructure Evaluation Framework, which helps determine what data points to measure and how to measure them to show the impact of these spaces
The National Green Infrastructure Certificate, which is a professional certificate earned from an online course, focused on designing, implementing and maintaining GI in park settings
As we move into 2022, I look to celebrate innovation and community-driven success, and support climate-ready parks. Our goal is to fully utilize existing resources (blogs, podcasts, magazine articles, grants and professional development opportunities) to center place-based solutions, which are exemplified in resources and programs like Climate.Park.Change. and BioBlitz campaigns. To center climate-ready parks as place-based solutions in the face of an ever-changing environment, we must continue to cultivate solutions that are co-creative, complementary, adaptive and transformative. I encourage you to ask questions that focus on how your work advances community and environmental resilience, such as:
Desirability – Are we creating, elevating and sharing the right type of resources to advance climate-ready parks through our planning, professional development and on-the-ground events?
Feasibility – Can we use these resources to create systems change at the local level?
Viability – Do these resources provide information or tools to make climate-ready parks more fundable through current funding structures?
We cannot know what opportunities and challenges 2022 will hold. However, I am confident we can face them together if we see parks as part of the solution. As Nelson Mandela said, "It always seems impossible until it's done." Getting it done is what park professionals do every day.
Ayanna Williams, MSW, is NRPA's Director of Community and Environmental Resilience.