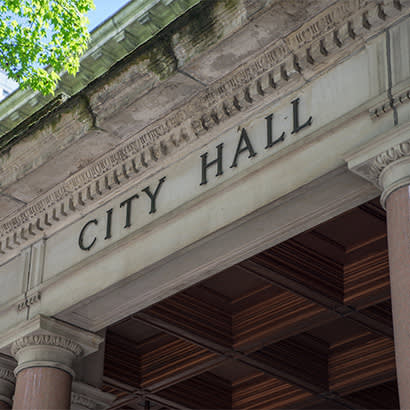 For an enhanced digital experience, read this story in the ezine.
March marked the passage of one year of the coronavirus (COVID-19) pandemic's catastrophic impacts on life in the United States. As we look back, one often-forgotten sector has been profoundly impacted, but has received little attention from Washington, D.C. — local governments.
Local governments provide infrastructure in our communities that is appreciated but expected, including local park and recreation facilities. Since the beginning of the pandemic, the average local government has experienced a 20 percent drop in revenues, while simultaneously experiencing nearly a 20 percent increase in expenditures. This sudden disparity between demand for services and capacity to meet that demand has brought many cities near their breaking point. Local governments have been forced to cut jobs to offset revenue loss. This has been a serious problem since the beginning of the pandemic, but it came to a head when nearly 25 percent of the 140,000 jobs lost nationwide during December were local government jobs.
One issue that has impeded progress on the matter is that state and local governments are often lumped together in discussions surrounding relief. While both types of government have experienced significant revenue shortfalls during the pandemic, their funding mechanisms are much different.
State government revenues rely primarily on capital gains taxes, which have responded more quickly due to the stock market's tendency to rebound at a faster rate than the real economy. Local government revenues are predominantly financed by intergovernmental transfers, property taxes and sales taxes, and, as such, are far more reliant on local economic conditions than activity on Wall Street. Congress must recognize this as it seeks to provide relief.
The timeliness of federal response to local needs also is fundamentally important during a crisis like COVID-19. The expeditious allocation of federal funds to local governments is critical to maintaining stable services until economic conditions rebound to normal levels. In 2020, the lengthy pause in talks regarding additional stimulus was incredibly harmful.
The initial aid passed in early 2020 was insufficient to keep our towns and cities providing essential services for what now has been more than a year of lockdown measures, and many local governments received no funding at all. According to the National League of Cities' November 2020 survey results, a staggering 29 percent of local governments, estimated to represent greater than 6,000 cities, towns and villages, received no funding at all from the Coronavirus Aid, Relief and Economic Security Act.
Without remedy from the federal government, sustained reductions in revenues inevitably lead local governments to make last-resort decisions that help in the short term, but hurt over time. They are forced to make cuts by furloughing and terminating employees, as well as eliminating whole programs or offices.
Despite facing such adversity, local park and recreation departments proved themselves to be more essential than ever. Local parks allowed people a respite from the grief, anxiety and isolation caused by the pandemic. They also provided people with a COVID-19-safe environment to exercise and spend leisure time. Access to safe recreation spaces is critical for child development and is important to the mental and physical health of adults and seniors.
While parks are essential to community members, access to the outdoors, unfortunately, is not shared evenly. Parks and open spaces are few and far between in too many communities. According to The Trust for Public Land, 100 million U.S. residents, including 28 million children, do not have a park within a 10-minute walk of home. Access to high-quality parks often is inequitably split along racial lines. We cannot wait any longer to address this inequity.
Local governments and their park and recreation departments need to receive more attention and funding from the federal government as we continue to recover from COVID-19. If we are going to truly build back better, stronger and more equitably, then relief must be provided at the community level. Local governments and their staff need consistent, reliable support from the federal government during times of crisis.
Kathy Maness is a Councilmember for Lexington, South Carolina, and President of the National League of Cities.