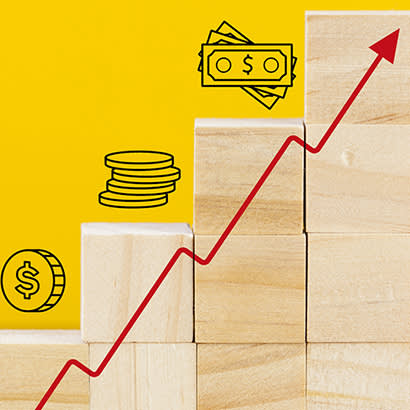 For an enhanced digital experience, read this story in the ezine.
Park and recreation professionals talk budgets and staff pay five years later
For park and recreation professionals, there are few questions with the power to foreshadow significant changes more than "How should we handle an increase to the minimum wage?"
It is no doubt a polarizing question. What is deemed a positive for society can pose a significant challenge for those who are tasked with administering it. Implementing an increase in minimum wage can result in a loss of staff, an increase in pricing for services, a decrease in service-based programs and contention among stakeholders. Park and recreation professionals often are the first to see adverse operational impacts before the positive sets in.
The truth is this challenge has been occurring regularly for quite some time. In fact, the U.S. Department of Labor reports the minimum wage was increased on a semi-regular schedule between the years of 1938 and 2009. Typical time between increases were as short as one year for a period through the 1960s and 1970s. Since 2009, the minimum wage has not increased federally, and to this day (11 years later) remains at $7.25 per hour. Adjusted for inflation, an item that costs an hour's wage in 2009 would cost $8.72 today — an increase of 20.2 percent.
In 2015, I began researching this topic as part of my master's thesis. Encouragingly, I discovered that there were park and recreation agencies across the country that were already taking steps to enact a cost recovery plan to recoup expenses in response to increases, putting their state or city minimum wage near the $10 mark.
In early 2020 and prior to the coronavirus (COVID-19) pandemic, I revisited some of those agencies to discuss how they have fared since 2015 and what their plans are for the future. Many are in states that recently have enacted laws setting a minimum wage of $15 by 2025.
The information speaks to challenges with an increasing minimum wage in times of normal operations. However, the lessons learned from this period can be applicable in any toolkit designed to look at the impact of lost revenue, increased expenses or depressions in the economy.
Equity in wages was a concern for multiple departments described below. As we readjust to the future of our industry, we will need to keep wage equity a priority when rebuilding our departments and structure.
Changing Fees to Manage Budgets in Oregon
In 2015, the Tualatin Hills Park and Recreation District in Oregon was facing a minimum wage increase from $12 to $15 an hour, resulting in a budget impact of $500,000 to $2.7 million, depending on which rate garnered approval. The lower rate and budget impact would result in minimal changes to the department's rate chart, while the higher number resulted in a more drastic adjustment.
Eligible employees were split between two groups, with program supervisors making up 85 percent of the workforce and maintenance workers comprising the remaining 15 percent. The district managed this by adjusting fees to cover 75 percent of program costs and cutting back on their number of offerings to offset the budget impact. At the time, the district had around 3,000 offerings per year and no tax increase had been discussed. But, due to a $100 million bond measure that passed in 2008 and a subsequent climate poll, it was determined that the public was favorable to the option.
Aisha Panas, director of park and recreation services, along with her Tualatin colleagues, Keith Hobson and Katherine Stokke, provided an update from 2015 and offered insight on how the district was handling a law passed in 2016 that would increase the minimum wage to $14.75 by 2022 with annual adjustments following based on the U.S. Bureau of Labor Statistics' Consumer Price Index, with Portland, Oregon, metropolitan area coming in $1.25 higher than the other areas in the state.
To address these increases, staff have been provided with augmented expenditure targets of 2.5 percent to 3 percent a year to pay applicable positions the minimum wage. This includes updating their class fee structure using a cost recovery model. Panas reports this approach has been successful and the restructuring of fees has resulted in minimal impact on operations. Next steps include addressing compression, which results when differences in pay do not reflect the skills, experience, level or seniority between two employees, along with the next group of employees impacted, which includes lifeguards and other certified staff.
Maintaining Balance in Illinois
In the Midwest, the McHenry County Conservation District in Woodstock, Illinois, was already preparing for the 2015 increase by implementing merit raises — so, at most, the 2015 increase would amount to a $1.50 raise, bringing the minimum wage up to $10 per hour. Although the district had planned for an increase, adjustments still would be needed. Human Resources Manager Jenny Heider predicted a hiring freeze, minor cuts to seasonal staff and deferred maintenance resulting in an impact to programs and park appearance. In a follow-up interview with Heider in 2020, she reported that managers were able to find room in their budgets so staff would not need to be reduced nor fees raised. Heider attributed this success to her agency's yearly merit increases, which meant that when the minimum wage was increased, it didn't have a negative impact and adjustments were made without a loss in service. She reported they have since increased their minimum wage to $11 per hour. In response to a new Illinois law raising the minimum wage to $15 an hour by 2024, they plan to continue to implement incremental raises along the way to reach this goal. At this time, an increase to taxes is not an option, so funds must be made up operationally.
The Rockford Park District in Illinois was expecting an increase of the minimum wage to $10, resulting in a budgetary impact of $1 million. To offset this cost, Director Jay Sandine predicted an increase in program fees along with a reduction in programs, services and staffing. Already impacted by the Great Recession, Sandine voiced concern over the impending change, as his community was struggling financially and the loss of jobs and quality-of-life services would only signal further hardship.
Following up with Sandine in 2020, I learned the past five years have resulted in many changes for the Rockford Park District. The district has cut staff, closed facilities and reduced the number of programs it offers. With the new Illinois minimum wage law set to have a $2 million impact on his budget over the next four years and nowhere else to scale back, Sandine and his team have been looking for other areas to adjust and alternative sources of funding. One adjustment has been to his Parks Foundation, which in the past used money for capital cost and facilities. Now, the foundation money is used for operating deficits.
Additionally, the district seeks out sponsorships and naming rights along with grants from local and national organizations. This approach, however, is not a long-term sustainable solution. The real answer lies in the state capital of Springfield, Illinois. Sandine has been working with the legislature to have more funds appropriated toward his district and others like it. Currently, he receives no percentage of hotel, sales or gas taxes collected from the events his facilities bring to the area. Also, his district sees no revenue from the newly passed marijuana legalization. Through continuing to explore alternative revenue streams and working with his elected officials and the state association, Sandine is hopeful there will be changes made to funding that will allow his district to recover costs and continue to serve its community.
Considerations
During my conversations with staff at these agencies, multiple people expressed concerns over compression, wage equity and recruitment. They add that with an increase to the minimum wage comes additional work for restructuring their wage schedules to ensure staff with experience, seniority and certifications are being paid at an equitable rate against new hires making upwards of $15 per hour. In addition, the agencies expressed concern over recruitment of staff, citing how they will have to consider paying above the minimum wage to attract lifeguards and other part-time employees who may find alternative work more appealing.
Following are considerations for managing an increase to the minimum wage based on my research:
If possible, agencies should implement incremental wage increases in anticipation of a future rise in minimum wage. Incremental increases will lessen the impact of a mandatory rise in wages. These increases should consider compression and equity.
A cost recovery model that considers fee structures, rental revenues, maintenance costs, and sponsorship and grant opportunities should be developed.
Non-revenue generating service programs should be assessed for potential revenue generating viability.
Alternative funding should be considered to cover the increasing cost of wages outside of sponsorships and grants. This can be completed through forming park foundations, realigning foundation funding goals, working with legislatures, and finding support from partners such as NRPA and your state association.
Community engagement is essential to ensure park and recreation agencies are meeting the needs of stakeholders through these changes. Engagement will allow agency staff to develop a strategic plan around closing facilities, restructuring and adjusting programs. Feedback from the community will ensure the agency is still meeting the needs of its stakeholders and may increase support for alternative funding.
Conclusion
My research has shown there is no one solution for an increase to the minimum wage, but there are considerations to be had based on what others have learned through their experiences. While many agencies continue to balance the business model with the service model and face a multitude of funding and other external challenges, adding a mandatory wage increase can be a significant cause of stress. What is promising is the number of agencies that have gone through situations and can offer feedback and support. If you're having doubt, I encourage you to visit NRPA Connect and share your concern with other professionals. By reaching out and making connections, you will find the support you need to do what's best for your agency and community.
Given today's challenges, increases in the minimum wage may be the furthest thing from our minds. The research has shown, however, that this is not a topic that disappears due to changes in the economy. If anything, it simply bides its time and waits for the challenges of the day to pass and then presents itself again when the work being done demands the conversation. When departments rebuild, many will still need to address this on top of every other financial challenge they currently face. The truth is the 2008 financial crisis prepared departments for the COVID-19 crisis and moving forward, we will begin to rebuild thanks to lessons learned along the way. While it may take more time, it is achievable.
We face not only economic challenges as a result of the COVID-19 pandemic, but also social challenges. Throughout this current health crisis, the inequities our communities encounter have become increasingly apparent. Now, more than ever, our work and workers are essential and deserve equitable pay for their work across the board.
By making your people the priority, you will see a greater return on investment than any stock, bond or line item ever could.
Anthony Iracki, MS, CPRP, is Recreation Supervisor for the Whitefish Bay School District.