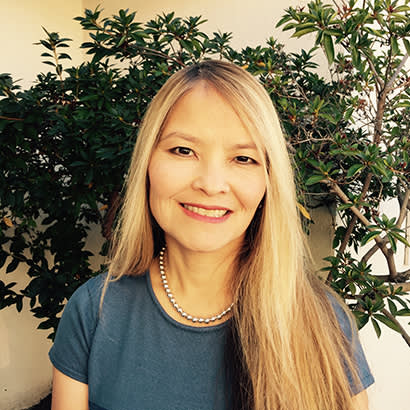 For an enhanced digital experience, read this story in the ezine.
As I write this column for Parks & Recreation magazine's Equity Issue, I'm reminded of the Civil Rights leaders who recently passed away — John Lewis and C.T. Vivian. Congressman Lewis, Vivian, Diane Nash and many others fought for racial justice and equality for African Americans across all 50 states. Essentially, this generation of activists originated the Black Lives Matter movement in the 1960s. Their activism and personal sacrifices paved the way for future generations to continue their work by advocating on behalf of Black and Brown people and other marginalized groups. Nearly 60 years later, our country is facing an epic health crisis and a racial inflection point. Park and recreation professionals remain on the frontlines of both, providing essential services to community members impacted by this pandemic and supporting those who are exercising their right to peacefully protest.
The September cover story, "Going Above and Beyond," on page 34, offers an in-depth look at how Baltimore County (Maryland) Department of Recreation and Parks (BCRP) staff are taking the lead to help their communities navigate through these challenging times — whether it's distributing grab-and-go meals and food boxes, opening their recreation facilities to host blood drives or offering assistance to Black Lives Matter protestors. Most notably, BCRP discusses how the coronavirus (COVID-19) pandemic exposed the economic inequities in more diverse areas, including the city of Dundalk. As BCRP's Michael Palmere, explains: "I think the area…has been affected with people being laid off…and we've been addressing an issue that may have been there slightly prior to [COVID-19], but it's definitely been magnified during the pandemic."
COVID-19 also has forced the city of Douglasville, Georgia, Parks and Recreation Department to examine the inequities that exist within its programs, facilities and services. In the feature article, "Addressing Equity," on page 40, contributor Christopher Bass shares the lessons that his agency has learned throughout this experience. "After conducting this internal equity audit, several key concerns were identified," he writes. "Within our seven parks, none of our playgrounds were ADA compliant, which limited access to play for our large population of individuals with disabilities."
Next, writer Anthony Iracki provides a follow-up on a 2015 minimum wage study he conducted in the feature article, "Revisiting Minimum Wage Increases," on page 44. In early 2020, Iracki reconnected with some of the park agencies that participated in the initial study to discuss park and recreation budgets and staff pay. "[T]he lessons learned from this period can be applied in any toolkit designed to look at the impact of lost revenue, increased expenses or depressions in the economy," he writes.
Iracki also points out that as park and recreation agencies try to manage the increase to the minimum wage, they should develop a cost recovery model that includes sponsorship and grant opportunities. In fact, NRPA's newly released Park and Recreation Professionals' Guide to Fundraising is just the resource to help. I also recommend NRPA's Greener Parks for Health resources, which offer a suite of tools to address the inequitable climate-related health impacts and how to advocate for solutions.
Lastly, thank you to all the park and recreation professionals who advocate on behalf of your citizens living in underinvested neighborhoods by sharing stories about the racial and economic disparities that exist in your communities. After all, Equity isn't a state of mind — it's a movement!
Vitisia Paynich is Executive Editor, Print and Online Content at NRPA.