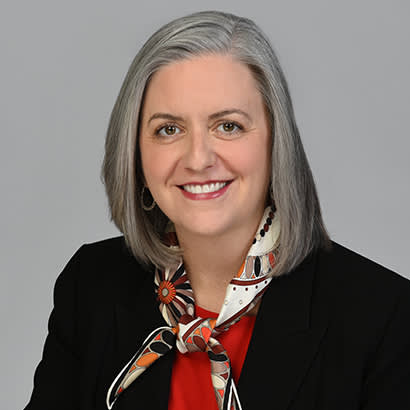 For an enhanced digital experience, read this story in the ezine.
Several years ago, NRPA established equity (at the time called "social equity") as one of our core pillars. Since that time, we have been working to advance the promise of that pillar by raising funds, providing grants, and launching programs, tools and resources — all aimed at supporting greater access to quality parks and recreation for all people.
Most recently, we launched a set of Greener Parks for Health resources along with a web training series. These resources are designed to help professionals work to provide access to not only safe and inclusive parks, but also parks that include green infrastructure features that support clean air and water, reduce flooding and protect against climate change impacts.
These Greener Parks for Health resources join a long list of tools created throughout the years to support equity. And yet, NRPA has never taken a careful look at how we operate and whether our operating practices hold equity at the center. Until now.
With the launch of our strategic plan — We Are Parks And Recreation — we have explicitly placed equity at the center of everything we do. That includes how we, as a nonprofit, charitable organization and member association, operate in service of equity. To support our ability to keep equity at the center of all that we do, we have made an investment in two critical areas, and I am happy to tell you about them in this month's Perspectives column.
Leadership
The first strategic investment to support a deep commitment to equity is the creation of a new leadership position — vice president of education and chief equity officer. This role will engage with NRPA members and advocates to advance equity, particularly racial equity and intersectional work in the field of parks and recreation.
As our first chief equity officer, key areas of their focus will include: preparing the park and recreation field for the future by increasing diversity and inclusion among the profession; training the field to lead and manage teams with a focus on equity, inclusion and diversity; engaging the leadership of parks and recreation nationally on innovative practices; and building out and promoting tools that advance equity and inclusion in park and recreation programs.
As our first vice president of education, they will oversee NRPA's professional development and membership engagement efforts, ensuring that we are supporting the wide array of learning needs represented in our membership. They will further our efforts to deliver high-quality educational offerings across all platforms, from our virtual conference to online webinars to immersive schools.
I am truly excited to partner with my new colleague in deepening our focus on equity and the pursuit of our tagline — everyone deserves a great park.
Assessment
As anyone who has delved into equity and inclusion work will tell you, the learning journey should start with a careful look in the mirror, asking questions like "What are you doing to support equitable practices?" and "What are you doing that perpetuates barriers to greater equity?" This is exactly the step we are taking at NRPA.
In late July, we retained the services of a consulting team to conduct an equity assessment of NRPA's operating practices. They are looking at everything from our human resources functions to our scholarship, award and grant-making processes, to our editorial processes and everything in between. The consultants have managed an extensive process, from document reviews to interviews and surveys, to drawing from their deep knowledge of the park and recreation and nonprofit fields. We expect a robust report of their findings later this month (September) coupled with a roadmap for bringing our practices in line with our core principle of equity.
Because we believe in fostering a learning culture in our organization and in the park and recreation field, we look forward to sharing our equity assessment process and learning with all of you. Until then, please know that NRPA believes strongly in leading by example. Most importantly, our work is truly driven by our strategic plan vision that parks and recreation is a catalyst of positive change for equity.
Kristine Stratton is NRPA's President and CEO.