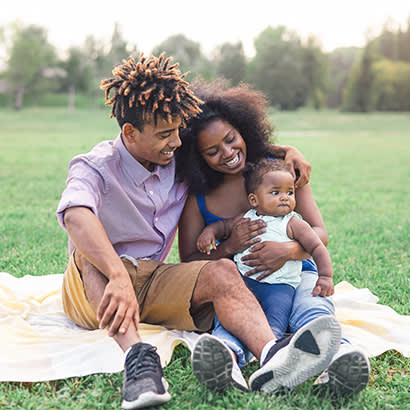 For an enhanced digital experience, read this story in the ezine.
How a global pandemic helped the city of Douglasville, Georgia, expose pre-existing inequities
Across the country, park and recreation professionals have been challenged with finding creative ways to offer essential, high-quality health and recreational services during the coronavirus (COVID-19) pandemic. As agencies adapt to this "new normal," it is evident that things won't be the same. With programs like esports and virtual classes and camps trending, park and recreation professionals are finding ways to bring recreation to the homes of the people we serve. These innovative programs strengthen community engagement during these unprecedented times. However, as the days and months go by, equity gaps continue to widen in many communities — specifically for communities of color and under-invested, at-risk neighborhoods.
Issues of Equity Before COVID-19
Prior to COVID-19, the city of Douglasville, Georgia, Parks and Recreation Department identified several concerns of inequity with our programs, facilities and services. Being as intentional as possible, department staff took a hard look at all operations within the department to determine what equity issues were present and how to go about addressing them. After conducting this internal equity audit, several key concerns were identified. Within our seven parks, none of our playgrounds were Americans with Disabilities Act (ADA) compliant, which limited access to play for our large population of individuals with disabilities. The city of Douglasville is divided into five wards, and the play spaces within each of the wards were not of equal quality. Playgrounds and other amenities within our low-income neighborhoods were either outdated or unsafe. Another concern was walkability; during the assessment we found that citizens in certain wards did not have access to parks, recreation centers, playgrounds or any other recreational opportunities. In fact, residents from these specific wards had to travel an average of 20 minutes to get to the closest city park. For some families, 20 minutes may not seem bad, but for families that rely on public transportation or have only one vehicle, this can be a major obstacle.
Challenges During COVID-19
This global pandemic has presented even more obstacles for us, especially as we attempt to ensure equity within the Douglasville community. COVID-19 has made providing leisure services to our citizens more challenging. In addition to the pre-existing equity issues, our staff has grappled with finding safe ways to reopen facilities and play spaces. COVID-19 forced us to close playgrounds, remove basketball hoops and lock athletic fields, which limits access to all Douglasville residents, eliminating health and wellness programs during a time when they are needed the most.
To stay connected with the community during the pandemic, we offered several virtual programs that families could take advantage of from home. Once registration for these programs opened up, we began receiving calls from families asking, "How do we participate in the virtual programs if we don't have a computer?" This was when we realized that virtual programming would not be the end all, be all solution to offering programs during this pandemic. These programs, which were intended to help families during the pandemic, created more challenges that needed to be addressed.
In the Douglasville area, communities of color are impacted more than any other group. One of our primary concerns for these communities this summer has been lack of access to healthy food. Like many communities, summer meal programs provide families with nutritious meals and snacks when school is not in session. With the closing of facilities, distributing these meals has come to a halt. According to the USDA, in 2019, 2.7 million children across the country were provided meals each day as part of the summer meal program. These meals were distributed at schools, camps, parks, playgrounds, housing projects, community centers, churches and other public sites where children gather during the summer. Closing these facilities has limited food access for millions of families nationwide.
Addressing the Issues
In order to address these issues, we developed a task force to take on the inequity issues, both pre-existing and those that have presented since the onset of the COVID-19 pandemic. The first action was to develop an equity plan. This plan consisted of three sections: (1) Access to Play, (2) Racial Equity and (3) a COVID-19 Response Plan. The first two sections consisted of long-term planning efforts, while the third consisted of immediate actions to address inequity caused by the pandemic. Several key programs and outreach efforts were designed from this response plan, including:
Rec in a Bag: A program designed to provide families with bags filled with games and activities that can be enjoyed in the safety of their own home.
The Mobile Playground: An alternative to the standard playgrounds that are closed due to the pandemic. The mobile playground provides games and activities for children while allowing staff the opportunity to control overcrowding, utilize open spaces and properly disinfect games and playing surfaces.
In order to provide safe and equitable program opportunities for our citizens, non-traditional methods will have to be developed in order to ensure we are meeting the needs of our constituents.
The first step in planning consists of a Strengths, Weaknesses, Opportunities and Challenges (SWOT) analysis of providing services. Beginning with this analysis allowed us to consider possible roadblocks that may have impeded progress in our efforts to provide programs for our citizens. Transportation was a major weakness for our agencies. We did not have a fleet of vehicles that could transport the supplies around the city, but because we were determined to provide this service, we found a creative way to utilize vacant trucks from our park maintenance division to reach our citizens. One of our strengths was our operating budget. During a time when local, state and federal budgets were cut across the country, our city manager fully supported reallocating funds to accomplish our goal of providing recreation services during the pandemic. This is something that we didn't take lightly, nor did we abuse. We remained good stewards of the budget, and we recognized that not having these funds would have made things more difficult.
After conducting the SWOT analysis, we developed clear outcomes and action items, implementation strategies, performance measures to track progress and a detailed list of possible resources to aid in accomplishing our goals. This plan will continue to assist our department in the pursuit of providing equitable programs, activities and services for the citizens of Douglasville.
The Work Continues
In 2015, NRPA launched the "I'm a Park and Rec Kid" campaign. The goal of this campaign was to encourage youth and people of all ages to utilize parks, recreation centers and play spaces as a solution for happier and healthier lives. Many park and recreation professionals are Park and Rec Kids themselves. Many of us grew up participating in sports, summer camps and other recreation opportunities as children. As great as this may sound, this is not the reality for many people in this country. It's important to note that not everyone grows up as a Park and Rec Kid. Some grow up never having access to any park, playground, recreation center or any other leisure service within their community. For some, these opportunities aren't available within the neighborhood they reside. These are kids who could be raised by a single parent whose main priority is working to provide for their family and who, likely, doesn't have time to drive 20 minutes across town to let their children play in a park. For some of our staff, this was their lived experience; yet it drives them to ensure that the park and recreation agency does everything in its power to provide safe and equitable programs throughout the community regardless of an individual's race, religion, gender, ethnicity or economic status.
Even in the midst of a national health emergency, we must continue to save lives by providing essential health and recreational services for those we serve. We must be resourceful, innovative and creative when developing programs and offering services to ensure that all programs, special events and activities are developed through an equity lens to expand access for all.
Christopher Bass, CPRP, is Assistant Director for Douglasville Parks and Recreation.