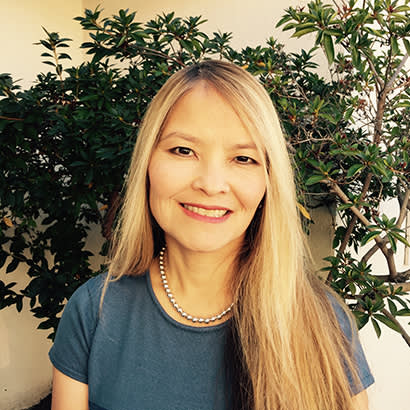 For an enhanced digital experience, read this story in the ezine.
The NRPA team is gearing up for the 2020 NRPA Annual Conference: A Virtual Experience (NRPA Virtual), which will take place October 27 to 29. Due to the coronavirus (COVID-19) pandemic, we shifted from our initially planned in-person conference in Orlando, Florida, to an online event. Nevertheless, we are excited to provide NRPA members and the entire park and recreation community an alternative venue for exchanging ideas with colleagues, learning from subject matter experts and honoring our friends in the field. What's more, we're rolling out the red carpet to our first-ever virtual exhibit hall, where you can visit exhibitors' booths and view their latest products and service offerings.
In this special conference issue, you'll find further details in the Conference Highlights section beginning on page 72 — from fun, interactive virtual events to a sampling of some noteworthy education sessions. Just like our physical conference, NRPA will present engaging keynote speakers who will bring their in-depth expertise and thought-provoking insights to trending topics throughout the three-day event.
Among our featured speakers is Glenn Harris, president of the new Race Forward, a nonprofit racial justice organization, and publisher of Colorlines. He will kick off our Opening General Session on Tuesday, October 27. In the cover story, "Glenn Harris: An Advocate for Racial Equity and Social Justice," on page 46, Harris addresses topics, such as racial justice as well as what park and recreation professionals can do to build racial equity in communities throughout the country. "Parks are essential public spaces, and equitable use and design of parks are a powerful exemplar of multiracial democracy in practice," Harris says.
Equity, as it applies to health and conservation, is another topic that no doubt will be top of mind during NRPA Virtual. In the feature article, "Designing a Safe, Green Schoolyard," on page 50, contributor Barton Robison explains how green infrastructure played a vital role in fostering racial and health equity in a community plagued by racism and under investment located in Chiloquin, Oregon. "Parks and green spaces provide an opportunity to heal, and the green schoolyard in Chiloquin is an example of how green spaces and public parks can be intentionally designed to improve community health equity," Robison writes.
Next, in the feature story, "COVID-19 and the Changing Face of Youth Sports," on page 56, contributor Jon Solomon explores how "the coronavirus response and recovery are providing park and recreation professionals with a chance to emerge as key leaders in ensuring a more fair, just and inclusive model of youth sports."
Lastly, in the article, "Tennis Is Driving Success," on page 62, contributor Mary Helen Sprecher shares how free programs offered by the United States Tennis Association (USTA) have helped three major U.S. cities — Memphis (Tennessee), Orlando (Florida) and Birmingham (Alabama) — achieve their park and recreation goals.
If you haven't already done so, I highly encourage you to register for NRPA Virtual. It will be a park and recreation event you won't want to miss. See you later this month!
Vitisia Paynich is Executive Editor, Print and Online Content at NRPA.