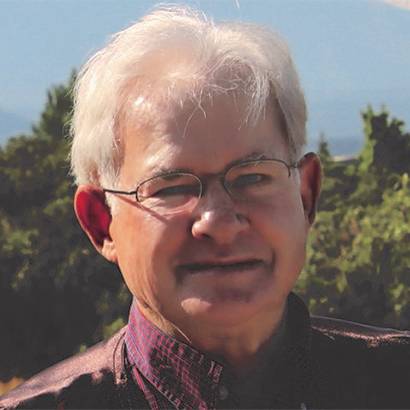 For an enhanced digital experience, read this story in the ezine.
On October 20, 2020, Daniel L. Dustin, Ph.D., will be awarded the prestigious Cornelius Armory Pugsley Medal from the American Academy for Park and Recreation Administration (AAPRA). The AAPRA Honorable Cornelius Armory Pugsley Medals are the most prestigious awards that recognize outstanding contributions by an individual to the promotion and development of public parks and conservation in the United States.
Dustin serves as a professor in the Department of Health, Kinesiology and Recreation for the University of Utah's College of Health. He is a philosopher, teacher, mentor, environmentalist, activist, public intellectual and scholar in the field of parks and recreation. He is the author of more than 22 books, dozens of book chapters and hundreds of presentations and professional articles. Dustin's writings and presentations focus on emerging ideas related to conservation, equity, and health and wellness, primarily through connections with the outdoors. He also has taught outdoor courses about the wilderness and human values and has provided thought-provoking insights into how careers in the outdoors provide meaningful contributions to society.
Dustin joins a distinguished list of Pugsley Medal winners, including Stephen Mather, the founder and first director of the National Park Service; Frederick Law Olmsted, landscape architect; Bruce Babbitt and Stuart Udall, two former Secretaries of the Interior; Lamar Alexander, U.S. senator and former governor of Tennessee; and Richard J. Dolesh, NRPA's former vice president of strategic initiatives.