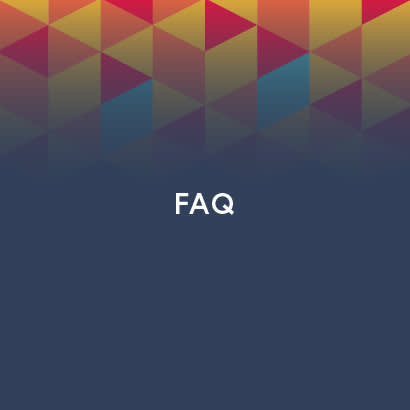 For an enhanced digital experience, read this story in the ezine.
The 2020 NRPA Annual Conference: A Virtual Experience (NRPA Virtual) not only will bring the park and recreation community together, but also will serve as a platform for networking and exchanging ideas in new and imaginative ways. Here are answers to some of the questions you may have regarding this year's conference.
What are the dates of NRPA Virtual?
This year's conference dates are Tuesday, October 27 to Thursday, October 29. The NRPA Virtual Schedule at a Glance can be found at the NRPA Annual Conference website.
How do I register to attend?
You can register for NRPA Virtual by visiting the NRPA Annual Conference registration webpage.
Where can I find my Member ID number to register?
You can find your Member ID by logging in to your NRPA Connect account and clicking "Sign In." Once you are logged in, click the arrow next to your photo and select "Profile." Your Member ID will appear beneath your bio. If you are unable to locate your Member ID on NRPA Connect, contact NRPA's Customer Service Team via email at or call 800.626.NRPA (6772).
What is the registration fee and what does registration include?
The rates for NRPA Virtual are:
All Access Pass (Member): $295
All Access Pass (Nonmember): $395
Student Pass (Member): $45
Student Pass (Nonmember): $65
Both the All Access Pass and Student Pass registrations include access to all education sessions, all general sessions, entrance to the virtual exhibit hall and any networking opportunities.
What is the conference cancellation policy?
Registration refund and cancellation requests must be provided in writing by Friday, September 25, 2020, no later than 5 p.m. EDT, and will incur a $100 administrative fee. No refunds will be issued if requested/postmarked after September 25, 2020.
Those wishing to cancel and receive a refund may submit their request prior to the indicated cut-off date of Friday, September 25, 2020, via the following:
Email: nrpa@mcievents.com
Mail: NRPA c/o MCI USA, 6100 W. Plano Parkway, Suite 3500, Plano, TX 75093
Fax: 972.349.7715
If someone is unable to attend, can we substitute another person from our agency for an existing paid registration?
Yes! To do so, please contact MCI at 888.385.8010 or email nrpa@mcievents.com. If you registered as a nonmember and received a three-month trial membership, that membership also will be transferred.
What is the Conference Code of Conduct?
NRPA is dedicated to providing a safe, productive and welcoming environment for all participants and NRPA staff. We ask that you please review and keep the NRPA Code of Conduct in mind during the NRPA Virtual Conference. The NRPA Code of Conduct can be found at the NRPA Annual Conference website.
What is the platform NRPA will be using for the Virtual Conference?
NRPA will be using the Hubb platform to host NRPA Virtual. To ensure best performance with the Hubb platform, we recommend using the Google Chrome, Firefox, Microsoft Edge or Safari internet browsers. Internet Explorer is not recommended.
When can I access my Hubb account to build my profile?
Starting Friday, October 23, you will be able to access your Hubb account and can begin setting up your profile. Once you have your profile completed, you can start navigating through the platform. You will be able to highlight sessions you would like to attend, as well as any exhibit booths you would like to visit.
Who do I contact if I am having trouble logging in to my Hubb account?
Within the Hubb platform, there will be a live chat function where you will be able to receive assistance from a member of the Hubb team. Below are the dates and times you can connect with a Hubb representative.
Friday, October 23, 9 a.m. – 7 p.m. EDT
Monday, October 26, 9 a.m. – 7 p.m. EDT
Tuesday, October 27, 9 a.m. – 7 p.m. EDT
Wednesday, October 28, 9 a.m. – 7 p.m. EDT
Thursday, October 29, 9 a.m. – 7 p.m. EDT
What type of computer equipment will I need to access the content in Hubb?
You do not need a computer camera or microphone to participate in any of the education sessions. Just be sure to test your computer sound to ensure it's working properly — you don't want to miss out on any education session presentations or exhibitor videos!
How can I ask a speaker/presenter a question(s) during an education session?
During the education sessions, questions for the presenters can be submitted through the live chat function. At the conclusion of the session, the speaker will use any remaining time left to answer any questions that were submitted during the presentation.
How do I connect with exhibitors and sponsors?
Come explore the Virtual Exhibit Hall! While visiting an exhibitor's booth, you will be able to book an appointment, download resources, chat with a representative or request more information.
I have more questions! Where can I get more information?
For all information about the 2020 NRPA Annual Conference: A Virtual Experience, visit the NRPA Annual Conference website. We can't wait to see you there!