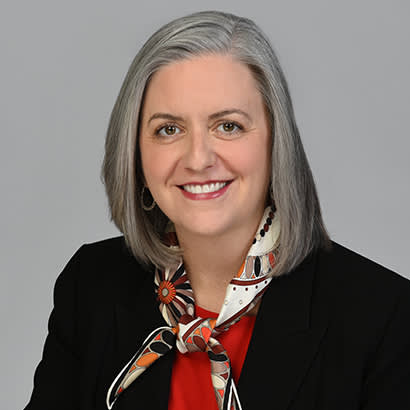 For an enhanced digital experience, read this story in the ezine.
I was excited when our editor let me know that this month's magazine issue will focus on research and evaluation. This is a foundation of who we are as park and recreation professionals — always striving to learn more and serve our communities better. In fact, when this November issue of Parks & Recreation magazine comes out, we will be looking back on our first-ever virtual conference, NRPA Virtual, and, you guessed it, evaluating how we did against our goals. We will be asking and answering questions, such as "Did we reach as many people as we wanted to?" and "Did attendees feel they learned and grew through the experience?" and "Did our sponsors and exhibitors gain value from their investments?"
Research and evaluation are indispensable tools for understanding whether we are having a positive outcome and expanding our vision of what is possible. Research has helped us to understand, more fully, the difference that our field can make in the health and resiliency of our communities. A prime example of this is the Commission on Social Determinants of Health, launched by the World Health Organization in 2005, to examine the conditions in which people are born, grow, live, work and age. In fact, we covered this topic in our June issue. The research findings of this commission revealed that parks and recreation can play a significant role in individual and community health, including influencing things like early childhood experiences and development, social support and community inclusivity, neighborhood conditions and physical environment, and recreational and leisure opportunities. Fast forward, and these social determinants of health are now an explicit part of our strategic plan. This type of research helps us recognize a fuller vision for how we make a fundamental difference in people's lives.
Speaking of our strategic plan, we have research and evaluation components built into each of our strategic goals. Ensure Access for All is our goal to close what is currently a gap of 100 million people who do not have ready access to a park. Over the next three years, we will evaluate the outcomes of our work to ultimately close that gap. Overall, we will be measuring our success against the following key questions:
How well have we supported park and recreation professionals in serving their community? (For example, usage of research and best practice resources, completed certifications, and online and in-person training)
What impact have we achieved on the ground? (For instance, community members who have increased access to the benefits of quality park and recreation opportunities)
How well have we succeeded in harnessing public will in support of parks and recreation? (For example, increases in investments in park and recreation agencies, including growth in per capita operating budgets and full-time park and recreation staffing, and the success of park and recreation ballot initiatives across the country)
Harnessing public will, phrased in our strategic plan as Build a Movement, is our primary strategic goal. We must increase support for parks and recreation, so that we have the resources we need to close the gap in quality park access, build climate-ready parks, and increase the health and well-being of communities through our park and recreation programs. Essential to this movement-building is advancing a strategic research agenda that will help us tell a compelling story of the vital nature of parks and recreation. We want to demonstrate how the park and recreation field is an essential solution provider for our most pressing health, environmental and social issues.
Research and evaluation are integral tools for our work at NRPA and for your work in your communities. Earlier this year, we created an evaluation resource hub on the NRPA website with tools to help you in your evaluation efforts. We look forward to building out these tools over time and to helping you get the most out of them. As we continue, know that we will be striving to learn more and be better with you.
Kristine Stratton is President and CEO, NRPA