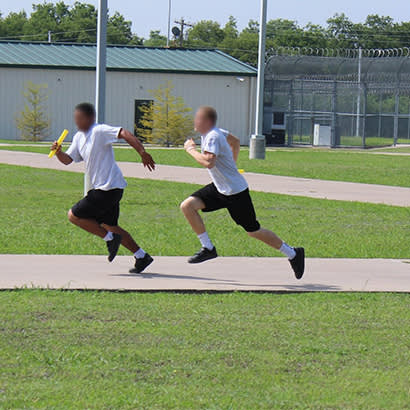 For an enhanced digital experience, read this story in the ezine.
Years ago, I was working with a recreation department in a juvenile justice facility and on my last day, one of the staff said, "I'm so glad it was you, 'cause we were really worried that it was going to be somebody who didn't get it."
This sentiment is not unfamiliar to those who have been told someone from a college or university was going to come into their space and do a project of some sort. Many of us feel that twinge when we hear that an outsider is coming in. However, that passing statement has stayed with me in the best of ways. It has shaped my approach to working with communities of all types — especially in my work in the juvenile justice system.
The September issue of Parks & Recreation focused on equity, highlighting challenges and disparities that exist in the world of parks and recreation that have become readily apparent in light of a pandemic and nationwide Black Lives Matter protests. For researchers and those who use research, these moments remind us to examine how and why we conduct research.
Valuing the Voices of Youth
Many young people, especially those involved in the juvenile justice system, have been through multiple events where consequential decisions were made about their lives, usually without their input. Some people may argue that these youth have given up their right to an opinion or that they do not know what is best. However, those statements can only get us so far, and at a certain point they cease to be helpful in the efforts to improve outcomes for youth in the juvenile justice system and communities overall. When a young person is asked, "What do you think would help you be successful?" they usually articulate specific needs and provide nuanced ideas for solutions.
The reality is that the young people park and recreation professionals often try to help are the ones with the greatest insight to inform research questions and theories. In order to conduct meaningful research, the facility administrators, staff and youth are most valuable as co-researchers. This requires listening to the challenges young people say are the biggest hurdles they face in returning back home rather than telling them what their problems are. In youth development, we often use the phrase "youth are assets, not problems to be solved." This requires that we in the field hold the dignity of youth in the highest regard. Youth, even in a jail cell, are people first — they are not test subjects or a petri dish at our disposal — even if they are, quite literally, a captive audience. We must respect their agency and ability to choose whether or not to participate in a research study, even if we believe it is for their benefit. Human research with the goal of improving lives should not diminish people in the process.
The task of improving the well-being and quality of life of communities necessitates that we use ethical research practices. Ultimately, research informed by the people who are most directly impacted will have greater utility and meaning for communities. Conducting ethical research with human beings requires a shift from researchers being recognized as the sole experts to a researchers working with others in the community and sharing the decision-making power. Oftentimes, as researchers, the work we do with youth has far more utility for folks on the ground than the work we perform in an ivory tower. For researchers with a desire to play a part in creating solutions, we must listen to and work with, not against, those who are in the communities we wish to serve. We are on the same team, working to create healthier, happier communities for everyone.
Maria León, MS, is a Doctoral Candidate and Graduate Research Assistant in Youth Development at Texas A&M University, Department of Recreation, Park and Tourism Sciences (maria_leon@tamu.edu).