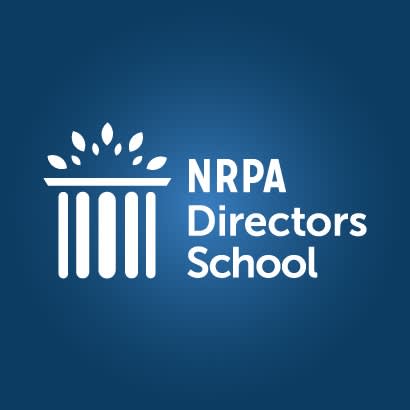 For an enhanced digital experience, read this story in the ezine.
This past summer, NRPA conducted the 14th year of the NRPA Directors School. However, this time, it was presented online due to the coronavirus (COVID-19) pandemic. The NRPA Directors School is a premier, exclusive two-year professional development opportunity that prepares new and potential park and recreation directors to be effective leaders. This pinnacle school offers top-tier learning and a capstone experience for the park and recreation professional's journey.
Seventy-five emerging leaders attended this year's NRPA Directors School, with 20 students receiving scholarships thanks to the generosity of The Toro Foundation. On September 1, 34 students graduated, leaving with the knowledge and confidence to face emerging challenges, improve operations and maximize positive impacts on their communities.
Thanks to a knowledgeable and committed team of instructors (who are park and recreation leaders and industry thought leaders), students focused on topics, such as leadership and development, budget and finance, politics, strategy and communications. Students participated in simultaneous and non-simultaneous course facilitations that included breakout groups, polling activities and lively chat discussions. Instructors also were available for office hours throughout the two-and-a-half weeks to provide additional assistance and resources.
Students completed case study projects in groups that encouraged collaboration while proposing real-life solutions to issues facing the park and recreation field today. Year One students proposed business plans to address issues, such as natural disasters, legal concerns, marketing and public relations, and strategic planning. Year Two students presented best practices that agencies can use to address issues, including equity, post-COVID-19 remote work environments, facility maintenance, social isolation of older adults and underrepresentation of teens.
The NRPA Directors School is typically offered in August each year, in person, at the Hyatt Lodge in Oak Brook, Illinois. If you are ready to advance your leadership and elevate your park and recreation agency, mark your calendar for August 15 to 19 for the 2021 NRPA Directors School.