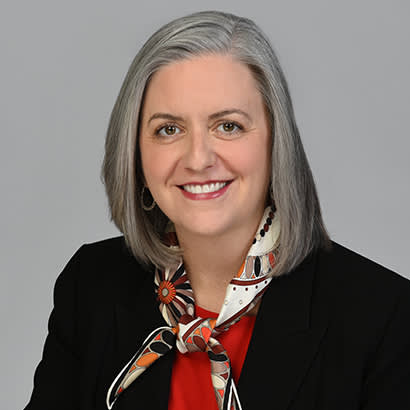 For an enhanced digital experience, read this story in the ezine.
During this time of COVID-19, this time of great upheaval and confusion, it is more important than ever before for our highly skilled park and recreation professionals to lead their employees and their communities through this crisis to recovery. Times of crisis demand different things from us as leaders, and they are the things that park and recreation professionals gravitate toward. There is no one better prepared for this role at this time, because these are qualities you display in your work, day after day. In the book Crisis Leadership, authored by Gene Klann, there are a set of key attributes that effective leaders demonstrate in times of crisis. They are acutely relevant during this pandemic, and they are intrinsic to being parks and recreation.
Seek credible information. In any time of crisis, it's critical to go to the experts for guidance — in the case of the pandemic, it's the World Health Organization and the Centers for Disease Control and Prevention. Going to the experts is the basis for everything that we do — from the trauma-informed care approach that we take with our youth programming to the evidenced-based foundation of our physical and therapeutic recreation programs, to the environmental science that informs our landscape management.
Communicate clearly and often. In the best of times, we can't assume that people receive information, let alone understand it if they do. In times of crisis, that challenge is compounded. Still worse, in the absence of clear and frequent communication, people fill in the gaps themselves — which can fuel speculation and fear. This is the time to amplify your communications pace and frequency. Continue to use multiple channels for your communications and, as Klann suggests, "review, repeat and reinforce." This is especially true for your staff. It is imperative that we are explaining what we understand of the situation and what we are doing in response. This needs to be in real time as much as possible. It's OK to adapt — this situation demands that we adapt as we go. Bring your staff and community along with you by communicating often.
Be present and visible. Now is the time to connect — to reinforce all the relationships that you have built, to be present with your colleagues, staff, community members and partners. While we are physical distancing, it will take extra effort to do this, but it's essential. The park and recreation community is renown for showing up and for lending a hand. This comes naturally and is essential in times of crisis.
Another important lesson during challenging times is the experience itself. As a leader in a time of crisis, it's important to use the same learning approach you do in your programs and park and recreation management each year. We all know that reserving resources for contingencies is extremely difficult in the best of times, but we can at least train, drill and plan for our response. Use this experience to inform how you can prepare for the next crisis.
Lastly, and perhaps most importantly, maintain perspective and practice self-care. Maintaining clarity so you can focus on the current crisis response and the bigger picture, while you are also experiencing the stress and emotions of this pandemic, is extremely hard. The only way to do that effectively is to make sure that you're taking care of yourself. Get the sleep and support you need and practice the self-care tools that help you to be at your best. Doing so will help you stay focused and positive so that everyone around you can do the same.
Kristine Stratton is NRPA's President and CEO.