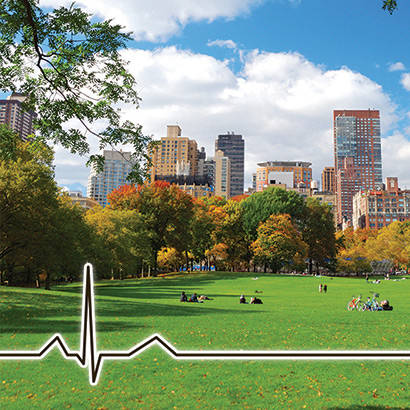 For an enhanced digital experience, read this story in the ezine.
Eighty-three percent of adults find exercising at local parks, trails and open spaces essential to maintaining their mental and physical health during the COVID-19 pandemic.
Fifty-nine percent of respondents say it is very or extremely essential to exercise in parks and green spaces to relieve stress and remain healthy during this crisis.
Numerous studies show there are physical and mental health benefits to spending time in green spaces. Local parks, trails and open spaces have recently become even more of a respite from stress. In March 2020, NRPA released a joint statement about using parks and open spaces while maintaining physical distancing. To date, more than 1,000 groups nationwide have signed on to voice support of the safe use of parks during this crisis. Visit the NRPA coronavirus resource webpage for more information.
Each month, through a poll of 1,000 U.S. residents focused on park and recreation issues, NRPA Park Pulse helps tell the park and recreation story. Questions span from the serious to the more lighthearted. The survey was conducted by Wakefield Research.
Visit the NRPA Park Pulse webpage for more information.