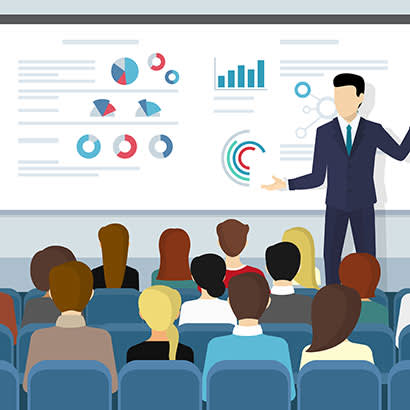 For an enhanced digital experience, read this story in the ezine.
This year, NRPA received more than 700 education session topic submissions for the 2020 NRPA Annual Conference in Orlando, Florida, to be held October 27–29. Narrowing this record amount of proposals to around 185 sessions is the duty of the Conference Program Committee (CPC), a committee of dedicated volunteers representing the diversity of the park and recreation industry, working in a variety of capacities within their respective agencies. These volunteers sacrificed long hours over the December holidays and into the new year, reading and ranking each proposal for final selection discussions that took place at the winter meeting in Orlando on January 30 and 31.
Working hand-in-hand with NRPA staff, 12 topic subcommittees discussed the "best-of-the-best" in each category, attempting to provide an inclusive distribution of topics that covered a diversity of perspectives on the current challenges and opportunities that park and recreation professionals face. The open call for sessions delivered an abundance of proposals for Leadership & Management, Recreation & Sports Programming, Social Equity & Inclusion, and Planning, Design & Maintenance. The winter meeting allowed the CPC to convene and validate final selections, creating a distribution between 11 and 19 sessions within each of the 12 tracks and to note gaps in programming for the committee and NRPA to fill leading up to the main event.
The CPC and NRPA's overall mission is always to select the best, most relevant education sessions to serve our peers and support NRPA's Three Pillars. In addition, we also are working on future processes to continue to improve the way the CPC/NRPA determine what topics would be of most value to our colleagues, seeking out top speakers in the field, developing the diversity of the profession and ultimately improving how we sift through hundreds of session proposals in an intentional, mission-driven manner.
The winter meeting was also an opportunity for the CPC to experience the host city, guided by the generosity of Marcia Bowen, CPRP, from the city of Orlando. Marcia's programmed tours of the city parks, meetings with elected officials and shared information regarding the city of Orlando helped to inform the topics that were finally selected to align with the 2020 NRPA Annual Conference setting and suggested off-site institutes.
By the time we all arrive in Orlando, we will have spent the better part of the year setting up educational sessions to be offered at this year's conference. This is my seventh year on the committee and as the chairperson for this year, I've never been prouder of the work we have done and of my fellow members on the CPC.
John Prue is Installation Program Director at Morale, Welfare and Recreation, Naval Station Great Lakes, Illinois, and the 2020 NRPA Annual Conference Program Committee Chair.