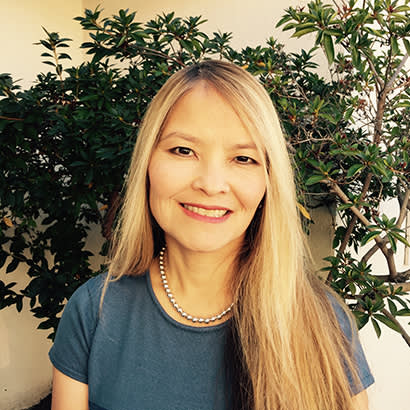 For an enhanced digital experience, read this story in the ezine.
For more than three years, I had the distinct pleasure of freelance writing for Parks & Recreation magazine. During that time, I interviewed some pretty amazing people in the field — from young agency staffers just beginning their P&R careers to seasoned professionals at the very top of their game. The common thread running through each of their stories is simply: loving a job that allows you to make a real, substantive difference in people's lives by focusing on their health and well-being. Their energy and enthusiasm for their work proved not only inspiring, but also compelling. And, I wanted to continue to tell their stories — even the challenging ones — the ones that uncovered the harsh realities of the opioid and vaping epidemics impacting their communities across the country, along with the proposed solutions for ensuring positive health outcomes for the most vulnerable. The biggest take-away from covering both these crises is that park and recreation professionals never run from a challenge — they forge ahead.
The field of parks and recreation, along with the rest of the world, is facing an even greater challenge: the novel coronavirus (COVID-19) pandemic. All throughout the United States, park and recreation professionals are stepping up to assist healthcare workers and emergency responders. In fact, some city officials are even reclassifying P&R professionals as emergency or disaster relief workers, as is the case in cities like Los Angeles and San Diego. In this month's cover story, titled "Homelessness and the Global Pandemic," contributor Anthony-Paul (AP) Diaz of Los Angeles City Department of Recreation and Parks (RAP) shares how his agency is heeding the call by quickly transforming 24 recreation centers into temporary shelters for people experiencing homelessness. What's more, he and the RAP staff are helping to assemble 15 childcare centers for the children of first responders. "Today, while we all experience the 'Great Pause,' our parkland is being repurposed in unimaginable ways," Diaz states.
Given the current state of affairs, one could easily forget it's a new decade — yet one that brings a new role for parks and recreation in public health. In the feature, "An Agent of Public Health," NRPA's Allison Colman discusses how the power of the profession is "bringing communities together, creating safer neighborhoods, and connecting people with different lived experiences and backgrounds." She further points out that as "we invest in a bigger, broader role for parks and recreation serving as community wellness hubs and connecting people to comprehensive health and social services, we must train up our existing staff and bring new and diverse expertise into the field."
Introducing green infrastructure can also improve people's health and well-being, as contributor Beth Jacob illustrates in the article, "A New Green Revolution." What's more, communities that invest in new green infrastructure, like bioswales, ponds and permeable pavement, are addressing the effects of climate change head on while enhancing people's overall quality of life.
Lastly, if you're currently developing your strategy for reopening your park and recreation operations, I highly recommend reading NRPA's "Path to Recovery" guidelines.
As Parks & Recreation magazine's new executive editor, I look forward to telling more of your stories and supporting your efforts in navigating through these extraordinary times. Please stay safe and maintain a healthy outlook, because we will get through this together.
Vitisia Paynich is Executive Editor, Print and Online Content for Parks & Recreation magazine.