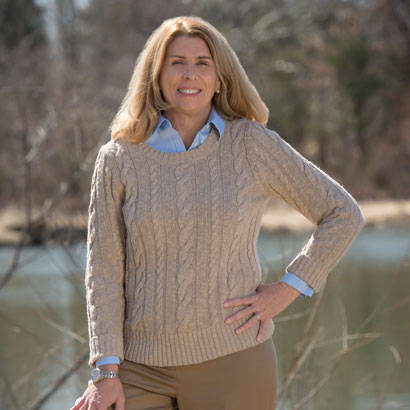 January is a special time of year when we return from spending time with loved ones and reflect upon the people, places and events that shape our lives. Now, with happiness and gratitude top of mind, we turn our thoughts to the future, excited for what's to come in the new year. In this issue, we do just that. We delve into topics that have permeated our recent work and values, including social justice and the brave leadership of all of the park and recreation professionals in our field. We also look ahead at the many up-and-coming park and recreation trends.
Our cover feature, beginning on page 30, "Top Trends in Parks and Recreation 2020," written by NRPA's Vice President of Strategic Initiatives Rich Dolesh, provides his annual predictions about what will be trending in parks and recreation in the coming year. Ranging from topics of technology to health and from a tone of serious to humorous, this year's predictions — as always — are certain to provide accurate insights into what your agency should be keeping on its radar.
Next, the feature story on page 36, titled "Pricing Strategies That Combat Social Injustice," by contributor John L. Crompton, Ph.D., reveals the ways that pricing strategies play a role in social justice and how park and recreation agencies can amend their pricing strategies to employ equitable practices across their offerings to best serve their communities.
Author and NRPA board member Dr. Joshua T. Medeiros, Ed.D., CPRP, AFO, shares the story of how a social media post by the City of Bristol Department of Parks, Recreation, Youth and Community Services (Connecticut) prompted a community-wide discussion about the park and recreation industry's role in social equity. This feature, "Indigenous Peoples' Day or Columbus Day: Lessons in Leadership and Risk-Taking," on page 40, discusses how leadership can step up and take a stand to set an example for both their staff and the larger community.
In the print version of the January 2020 issue, we published an article, titled "Building Water Confidence." This article has been retracted from the Parks & Recreation website and ezine version of the publication. Safety is always the primary concern for NRPA and for dedicated park professionals everywhere. The program featured was highly specialized, and prudent feedback voiced by members alerted us to potential safety risks to the general public. We feel it is critical to address the concern of safety first and foremost. Please note that NRPA does not endorse the practice of underwater breath-holding, and we thank those who are diligent about promoting awareness of best safety practices.
Editor's note: This piece has been edited from its original version to include an update on changes to the January 2020 article, "Building Water Confidence."
Gina Mullins-Cohen is the Vice President of Marketing, Communications and Publishing and Editorial Director of Parks & Recreation magazine.