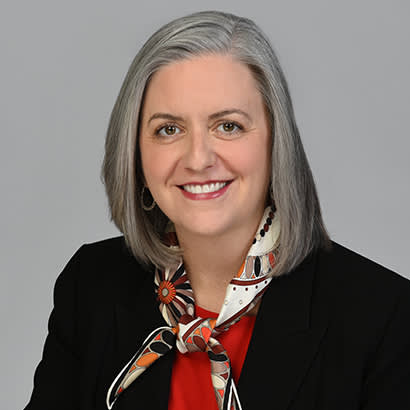 Park and recreation trends — there are many, and the ones our field is experiencing most acutely have been building for some time. In this issue, we dig into the trends that are impacting the field of parks and recreation, including those that create opportunities to leverage or challenges to manage. As I reflect on these trends and the countless conversations I have had with park and recreation professionals since taking the helm last June, I am struck by the enterprising spirit and resilience of this field. It never seems to be a question of whether we will solve a problem but how. In this column, I highlight three of those trends and invite all of you into a conversation on these pages and on NRPA's other platforms in the weeks and months to come.
The opioid public health crisis has been building and impacting parks and recreation deeply. It has polled in the top 10 issues for directors across the country, and the Centers for Disease Control and Prevention shows that it has become the highest cause of death for adults under the age of 50. Its impacts on parks and rec range from equipping staff with naloxone to training maintenance staff on personal safety to modifications in park design to introducing trauma-informed care training, mentoring and other prevention strategies for the whole community. We are seeing more department structural shifts that combine community services with parks and rec or, at the very least, increase partnerships on solution building between park and rec departments and social services and health-focused agencies. NRPA launched a substance misuse community of practice on NRPA Connect, and the conversation is rooted in hope and collaboration. We invite you to join us in building innovative practices to combat this public health crisis using parks and recreation.
The trend of sports as big business continues to impact community recreation programs across the country, but the not-so-sleeping giant is esports. My recent visit to the Connecticut Recreation and Park Association conference included a conversation with directors who named this as one of their current and future challenges, and the large attendance at the esports session presented during the 2019 NRPA Annual Conference in Baltimore reflected the same. Esports drew more than 400 million viewers last year, and it is expected to grow to an estimated $3 billion in revenue by 2022. This presents a very clear challenge that isn't going away — park and rec program directors will need to decide if this is a form of programming that they want to embrace and work with as a possible source of revenue and engagement. What is your program going to do?
The December issue featured a story on the NRPA Green Infrastructure Evaluation Framework, and Jack Kardys' Perspectives column referenced innovative design in Miami. Incorporating green infrastructure and its principles into park design, maintenance and community engagement will only get more critical in the months and years to come. Increasingly, dramatic storm events, coastal sea-level rise, persistent flooding, urban heat islands and threats to pollinators are just a handful of the environmental challenges facing our communities. Parks are critical components of community infrastructure and an essential ingredient in the solution set for strengthening our communities in the face of a rapidly changing climate. An encouraging trend across the country is park and rec agencies collaborating with utilities on leveraging the environmental resources that utilities have — from planting native species and incorporating trails on right of ways to engaging more community ownership and participation in water resource and stormwater management. Parks as infrastructure and infrastructure as parks should be more of the rule than the exception. What opportunities do you see in your community or region to leverage such a partnership?
Join the conversation on these and other trends impacting parks and recreation using #ParkRecTrends and share your thoughts on social media and NRPA Connect.
Kristine Stratton is NRPA's President and CEO.