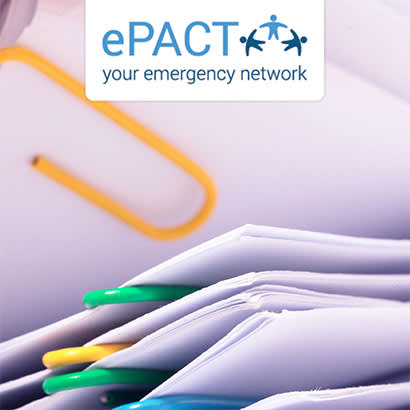 Most organizations know how critical it is to collect families' medical and emergency contact information. However, many still rely on paper forms to do so, despite paper falling out of date, being difficult to read as well as inefficient and costly to manage, and opening organizations up to risks.
Paper Forms Are Expensive
Paper forms cost your organization time and money. Research on paper-form processes has found:
Each form takes more than 20 minutes to process including distributing; collecting; photocopying; filing; and following up when not submitted, incomplete or difficult to read.
The average cost of managing paper forms is $5 per-child.
Most organizations handle 4 to 10 pieces of paper for each participant per year, including emergency, contact and medical forms, waivers, consents and terms of use.
If an organization manages just four forms per participant, with 150 participants in a program, that's $3,000 and 200 hours per year!
Data Is Difficult to Access
Paper forms stored in binders, file cabinets or a central database are not easily accessible to the staff who need it — especially those off-site or responding to an emergency.
Forms Are Risky
It's common for parents to improperly fill out forms, from writing answers in the wrong field to missing sections and making mistakes. Or worse, quickly writing critical details, like an allergy or a medical condition, in handwriting that is illegible.
With ePACT, families receive a private, personal emergency record, where they enter critical data once, then share it year-after-year, program-after-program with the organizations that support them. The HIPAA-compliant system saves organizations time, money and effort, controls authorized access to data, and improves the accuracy and accessibility of critical participant information. Visit the ePACT website to learn more or call 1-855-773-7228 ext. 3, and use the code, NRPAePACT, for 15% off your setup fee.