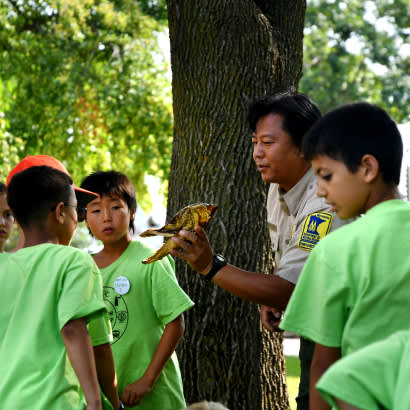 Park and recreation agencies have a profound impact on the well-being of their residents. Therefore, it is vitally important to get community member feedback to inform future strategic planning decisions.
Community needs assessments are surveys that provide a sense of how your community currently engages with your agency, offer data on satisfaction with offerings and identify current needs and priorities. This combination of a satisfaction survey and an outline of priorities makes needs assessments a uniquely powerful feedback mechanism.
Needs assessments can be a daunting undertaking. Seeing the need for a practical, easy-to-implement tool, NRPA created the Community Needs Assessment resource — a four-step guide that will give your agency the information it needs to set clear goals for the survey, gain a high response rate from your community and use the data to strengthen your agency:
Step 1: Clarify Your Assessment Goals
What exactly are you hoping to find out from your community? Achieving clarity on this front will ensure that your questions are focused where they need to be, and that you can get data that is relevant and useful to you and your organization.
Step 2: Create the Assessment
This step will guide you through three key question categories that agencies use for these surveys:
Activation – How does your community currently use your facilities, parks and programming?
Satisfaction – How satisfied are community members with the services?
Needs – What are the community members' present and future needs that your agency may or may not be meeting?
Step 3: Administer the Assessment
One of the most important aspects of needs assessments is hearing from community members who are not already engaged with your agency. This step will help ensure you get a response that is representative of your community.
Step 4: Take Action on the Data
This final step will help you sort out how to take action on shorter-term quick wins, while also planning how to make larger-scale changes that may take more time and resources.
Acting on relevant feedback builds trust and engagement with your agency, and strengthens the work you do for your community. The NRPA Community Needs Assessment resource will help you do just that. Learn more.