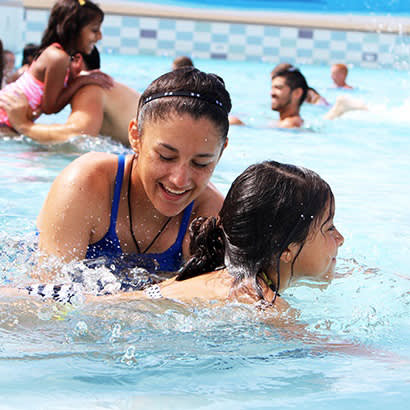 For an enhanced digital experience, read this story in the ezine.
It's never too early to start thinking about hiring for the spring and summer seasons. When park and recreation professionals want to land their next job or job seekers want to break into the field, they turn to the NRPA Career Center. The NRPA Career Center is the premier online resource for reaching qualified park and recreation professionals you won't find anywhere else. It's time to start thinking about hiring qualified individuals for your open positions. Here are four reasons why employers should be using the NRPA Career Center:
First-time Employers Get a Discount – NRPA wants to welcome first-time employers to the NRPA Career Center by giving you its biggest discount available: Get 50 percent off your first 30-day single job postings using the promo code HELLO50.
Free Internship and Seasonal Postings – Since you're already thinking about summer hiring, why not post your open internship positions? NRPA members receive FREE internship and seasonal position packages.
Google for Jobs Integration – Jobs posted to the NRPA Career Center are automatically searchable through Google for Jobs, creating even greater exposure. The Google for Jobs application appears before Google's standard search results — prioritizing your positions.
Easily Manage Your Applications – After your job listing is posted, it becomes time to manage all the applications you've received. You also can use your agency website to collect applications. Stay organized by marking candidates you are interested in and deleting applicants who don't fit the position. Don't forget to check out your job statistics to find actual numbers of views, applications, clicks on "apply" and job forwards.
New Features – Now employers can enter their posting and select the date that they wish it to go live. This will help employers that are preparing their jobs and want them to go live on certain days without logging in to activate them later. More features are continuing to be added to make the candidate search even easier.
Don't fall behind in 2021. Create an employer account in the NRPA Career Center and gain access to qualified individuals waiting to make a difference at your agency today! Visit nrpa.org/Careers for more information.