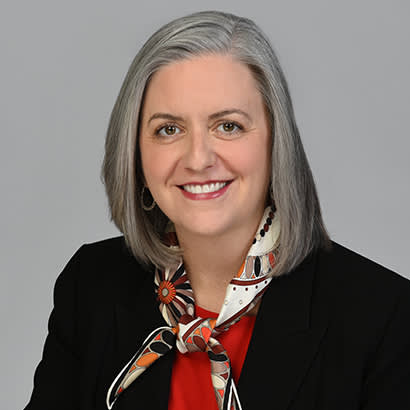 People love parks. Our surveys show that they almost unanimously agree that their communities benefit from their local public parks, even if they themselves are not regular park users. Ninety-nine percent of mayors also acknowledge that their communities benefit from parks. Beyond the benefits that the public generally recognizes, parks are essential community infrastructure. With floods, heat waves and water-sustainability challenges on the rise, we can first look to our parks and green spaces for the most obvious and accessible solutions to those challenges.
Our parks and their maintenance, however, are chronically underfunded, even without the new green stormwater and other infrastructure projects communities around the country desperately need. This funding crisis affects parks at the local, state and national level. Remarkably, the iconic Acadia National Park in my home state of Maine, recently reported (again) a backlog of hundreds of deferred maintenance projects and an infrastructure price tag that grew $6 million in the past year alone, from $59.8 to $65.8 million. This was the most visited park, with more than 3.5 million people experiencing it in 2018.
It is truly time for a nationwide parks movement to fund healthy and resilient parks. It's time to turn the ample and obvious public love of parks into public will and public action. The signs that we are ready for such a movement are strong. A few years ago, Washington, D.C., made history with an environmental impact bond to fund green stormwater infrastructure. In 2017, California and New York each issued more than $4 billion in bonds to finance green infrastructure projects. And in 2018, California signed the Green Bond Pledge, recognizing that "all bonds that finance long-term infrastructure and capital projects need to address environmental impact and climate risk."
Since the World Bank introduced them in 2007, the green bond market has grown to about $500 billion, and that is less than 1 percent of the total global bond market (estimated at $100 trillion). Imagine what could be possible in cities and towns across the country if we put this growing market to use in service of both the park upgrades we so desperately need and solving for community sustainability and resiliency in the process.
Yet, to expect that the financial markets are going to solve all our problems is not the answer. They are just one piece of a much larger puzzle. We need our private markets to work, of course, and we need our elected officials to be Park Champions. That's what building a parks movement is all about — public, private and community support and action. It's not out of reach. Even our divided Congress united earlier this year to pass the Dingell Act, permanently reauthorizing the Land and Water Conservation Fund. At the local level, communities are approving tax measures to fund improvements. In 2016, Alachua County, Florida, residents voted for an eight-year, one-half-cent sales tax to pay for the purchase of conservation lands and the improvement of recreational facilities throughout the county and its municipalities.
By furthering this positive momentum, we can harness the public and private will to deploy billions in service of the infrastructure improvements we need to strengthen our parks and our communities. We could replicate projects, like the Historic Fourth Ward Park in Atlanta or the "Green City, Clean Water" effort in Philadelphia, and see the benefits in clean water and more resilient communities.
Together we can do it! NRPA is amplifying our collective voices and bringing this vision to life. We are standing with our partners — the community members, planners, landscape architects, policy makers and scientists designing the solutions. And, most importantly, we are standing with all of you — park and recreation professionals, in communities big and small, who are bringing these projects and this vision to life every single day.
The parks movement of today is about you.
Kristine Stratton is NRPA's President and CEO.