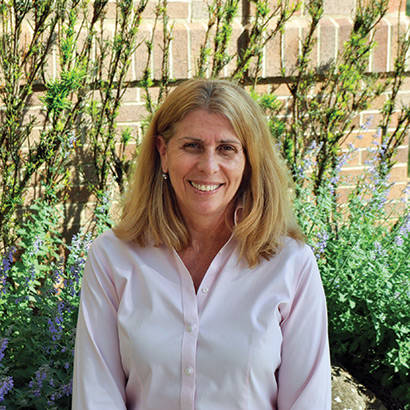 Recently, I was present as praise was given to one of my colleagues, Rich Dolesh, for earning the American Academy for Park and Recreation Administration's Pugsley Award. As I listened, Rich modestly replied that he was just doing what he loves and how others would have done the same. The thing is, others didn't do the same, and his contributions are surely something to be honored. Despite this truth, this is a message we often hear from (and is likely believed by) those we know who do extraordinary things. And, I suspect that many of us respond this way when praised for our own achievements. When we talk about our professional or personal accomplishments, we tend to speak about them softly.
This year, the 2019 NRPA Annual Conference was all about speaking up to tell our stories and recognizing the ways in which park and recreation professionals and advocates go above and beyond to create a better world through building strong, healthy communities, where all people can live, but also thrive. As I listened to our speakers, exhibitors and attendees, it became apparent to me that a larger narrative was being told — one of the many park and recreation impacts the people in the industry are making every day.
In our conference wrap-up features beginning on page 32, we reflect on the events of the 2019 NRPA Annual Conference, where attendees came together to discuss the challenges faced, innovations tested and lives changed by their agencies and their work. In Baltimore, we honored those who have worked passionately to make a difference in their communities and learned from the unique challenges and perspectives of others.
The feature story on page 40, titled "How Parks and Recreation Can Support Mental Health Initiatives," by Barbara Heller and Molly Young outlines some of the ways those in this field can play a role in helping individuals struggling with mental health challenges. "When we talk about mental health, we really need to start with those around us," they say. "What [we] didn't know is that our story is just like others…Talking about and sharing our experiences are what lead to understanding, a healthy future and removing the stigma forever!"
Talking about the important things you do as park and recreation professionals doesn't have to be difficult. The simple act of telling your stories — about the good work that you do, the people you encounter and the inspiration or challenges you see taking place in your community — fosters connection and relays a larger narrative of a profession of those in public service, dedicated to making a difference — and succeeding.
Gina Mullins-Cohen is the Vice President of Marketing, Communications and Publishing and Editorial Director of Parks & Recreation magazine.