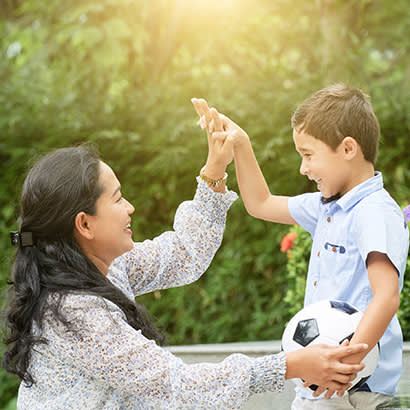 NRPA Connect is an online network with more than 62,000 professionals who are ready to answer your questions, help brainstorm your challenges and discuss trending topics in the field. Check out what is being discussed this month:
Mother/Son Activities
Father/Daughter dances are always successful, but what about the rest of the family? What has been the experience hosting events for mothers and sons?
Several NRPA members offered the following suggestions:
"We started a Mother/Son Monster Mash about 10 years ago, and it has become very popular. It's held in October and we encourage mothers and their sons to dress in costumes. We have photographers there to take portraits, games, a haunted house, bounce houses, a DJ, raffles and snacks. The fire department brings out a truck, the police department brings out a SWAT vehicle and our public works department also brings out a few pieces of equipment for the kids to climb on. "
"Our mother/son event is called Adventure Night. We do themed activities that require the parent and child to work together and there's a prize at the end. This year's theme is Mission Impossible, and we will have various stations, invisible ink, nerf gun target timers, food and a dance at the end. We switched our Mother/Son-Daddy/Daughter programs this year to Adult/Child to be more inclusive of non-traditional families."
"Last year, we did a Mother/Son Game Night where we served a Taco/Nacho bar, had stations for individual self-paced activities, like Giant Jenga, decks of cards and other games. Then, we split the group into teams and the pairs competed against each other in more than 20 different Minute-To-Win-It games (set up in stations in our gym)."
Log in to NRPA Connect today to read even more of the discussion!