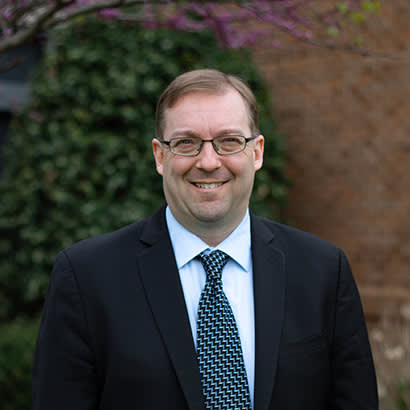 Introducing NRPA's new vice president of government affairs.
When I interviewed for the job of being NRPA's vice president, government affairs, I was prepared to answer the question: "What's your favorite park?" See, when I interviewed for my last job, at American Rivers, I bombed the interview question: "What is your favorite river?" I answered, "the Shannon," remembering a beautiful, cloudy January day, standing by the ancient high crosses and round tower of Clonmacnoise, staring out at the wide bend of the Shannon as it flowed through one of the most mystical and holy sites of Ireland. My future boss looked at me and said: "You're applying at American Rivers. You want to take a mulligan?"
It was not my finest hour.
They gave me the job anyway, and I spent more than eight years lobbying on behalf of the (American) people and nature that depend on healthy rivers. I vowed not to make that kind of mistake again, so, I prepared a complex, detailed answer to "What's your favorite park," but I wasn't asked the question. Since I had prepared for it, however, I'll share my answer with you here.
A Little Background
Growing up, my favorite park was Endicott Park in my hometown of Danvers, Massachusetts. It was a great place to run around, play and climb; plus, it had farm animals! Honorable mention might have gone to Lynch Park in
Beverly, Massachusetts, which had a swimming beach, an amazing rose garden, and Dick and June's Ice Cream stand. But, Beverly is where my wife grew up, and hometown rivalries still matter, even after almost 20 years of marriage.
Today, my favorite park is the Rock Creek Trail, which winds behind my home in Maryland, where I go running when I've got the time and I'm feeling motivated (admittedly, not as often as I should). When my daughter was younger, it was Cabin John Park, which has a wonderful playground, lots of shade, a train for kids to ride and, on any given day, you could see hundreds of children and their families enjoying an amazing community resource.
Honorable mention might go to Wheaton Regional Park, which has a little less shade, but a more complex playground, a train and a carousel. It also has a butterfly garden and is decorated with lights in the holiday season, with concerts inside the visitor's center. My family and I regularly enjoyed hearing the live music performances and then taking a tour of the lights (after hot cocoa, of course). This year, my daughter's trad Irish band performed at one of the evening concerts, which was a truly amazing experience.
The question I did get asked during my NRPA interview was: "Why do you want to work at NRPA?" And my answer was because parks are, or should be, part of the fabric of every community. They provide environmental benefits, recreation and enjoyment. Parks also perform critical public services: they provide summer meals to children who need food, are a safe place for kids to play, play a role in fighting the obesity and opioid epidemics, help close the achievement gap through out-of-school time academic programming and provide services to our aging population. In summary, parks play a critical role in the lives of people across the nation, and particularly, in helping those who need help the most.
Getting Back to My Roots
Before working at American Rivers, I spent 11 years as a staffer for U.S. Rep Tom Allen of Maine and U.S. Rep. John Hall of New York. Congressmen Allen and Hall always reminded their staffers that our No. 1 responsibility was to improve the lives of the people of Maine and New York, respectively, and, hopefully all people everywhere. Working at NRPA would be a way for me to get back to those roots: public service through parks!
The answer must have worked, because here I am, now NRPA's vice president, government affairs, and I'm excited to be here! I can't think of a better organization, with a better mission, at a better time.
Advocacy is a team effort and NRPA already has an awesome Public Policy Team in Kate, Kyle and Jayni that I'm privileged to join. But while we're great, the real team is our members. So, as I'm still figuring out where the bathrooms are (make a right past the elevators), I'm going to need lots of help from all of you. I also will need your help when it comes time for NRPA to swing into action on Capitol Hill, because the voices of local stakeholders — your voices — are the ones Members of Congress really want, and need, to hear.
Jim Bradley is NRPA's Vice President of Government Affairs.