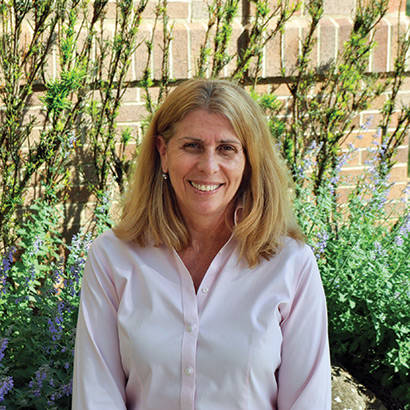 When done well and for a great purpose, marketing and public relations are incredible tools that can bring people together and help activate change. Parks and recreation is full of dynamic, inspiring and meaningful stories waiting to be told, and with the breadth and depth of issues it tackles and the array of communities it serves, these tools are important and necessary to communicate its value and impact. Marketing and public relations are the conduit for relaying our message and inviting our communities to take part in shaping their story.
We begin this issue by highlighting the extraordinary tenure of Barbara Tulipane, NRPA's outgoing president and chief executive officer. After working with Barbara for 18 wonderful years, I can personally attest to the impact she's made, both on the organization and the individuals within. I am very sad to see her go and know I speak for many when I say we will continue to treasure the legacy she leaves with us.
In an interview with Rich Dolesh, NRPA's vice president of strategic initiatives, on page 50, Barbara offers some reflections on building the NRPA brand and embracing our narrative. She's frequently emphasized the importance of telling park and rec stories and reminds us that "[parks and recreation] represents everything good about our society and we must never lose sight of this. We are the solution to loneliness, isolation and happiness, but only if we claim it!"
On page 54, we see how the Great Rivers Greenway organization in St. Louis is working to unite neighborhoods and individuals through the creation of greenways. Parks & Recreation magazine will be chronicling the creation of the Chouteau Greenway, a new trail that will link historically divided communities. In this first installment, we examine how Great Rivers Greenway is already beginning to bring communities together through its initial public relations strategy and community outreach efforts.
St. Louis is not the only city tackling equity in park design and development. On page 60, we move to New York City's East River Park, where an alliance of diverse groups is working to rebuild the park so it helps to protect the land and surrounding communities from coastal flooding and storm surges, while continuing to engage and serve the park's current stakeholders. This alliance is developing an inclusive stewardship model to ensure community collaboration and resiliency on all fronts.
Lastly, on page 66, we continue to follow developments associated with the renovation of ABC Park in Baltimore — the newest addition to NRPA's Parks Build Community family of projects. This year, we will be working with North Carolina State University College of Natural Resources and Baltimore's Johns Hopkins University to track and measure the impact of the park's renovation on the surrounding community. We hope you'll join us in Baltimore September 24–26 for the NRPA Annual Conference and the exciting unveiling of a revitalized ABC Park!
Gina Mullins-Cohen is the Vice President of Marketing, Communications and Publishing and Editorial Director of Parks & Recreation magazine.