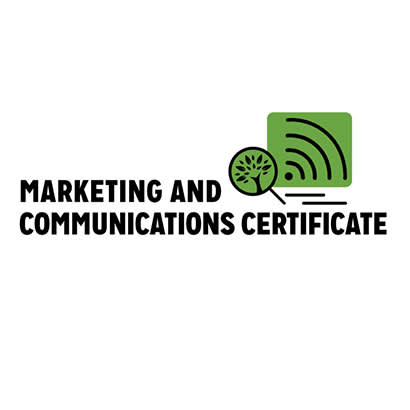 If you're a park and recreation professional tasked with delivering your agency's messaging, NRPA has designed an online Marketing and Communications Certificate to help you build and execute effective campaigns to better connect with your community. This certificate program will provide you with the knowledge and skills necessary to:
Develop strong marketing and communication plans designed specifically for parks and recreation
Conduct market research and analysis to help identify your community's needs and how to reach them
Align your marketing and communication efforts with your agency's strategic plan, mission and values
Identify proper evaluation and reporting strategies that will help inform future marketing strategies
The certificate consists of four courses, ranging from two to four hours each and covering the following topics:
Needs Assessment – Understanding your audience is the first step to developing a strong marketing and communications plan. This course will teach you how to conduct proper market research and analysis, analyze the data to determine your community's needs and use the results to successfully promote your programs and offerings to the right audiences.
Strategic Planning – Work through the development of a marketing and communications plan that aligns strategically, and through measurable outcomes, with the assessed needs, mission, vision and values of your agency. Case studies will be discussed in this course to demonstrate how these concepts have been applied successfully.
Implementation – Take a deeper dive into the tactical planning for your marketing strategy. Gain a better understanding of creative strategy and the various marketing tactics you can use to meet your goals. You will walk away from this course with a fully developed strategy and toolkit for tactically delivering your agency's messages.
Evaluation – Explore the final (and extremely important) step to your marketing and communications strategy — evaluating your efforts. You will learn how to define key performance indicators that align with your goals and how to properly measure your impact. Learning how to evaluate the performance of your campaigns will help inform future marketing strategies.
The courses can be taken separately or as a package. Enrolling in the package will not only save you money, but will also provide you with instant access to each course as it's released.
NRPA also will be offering this certificate in an in-person format, Monday, September 23, as part of the preconference workshops at this year's NRPA Annual Conference in Baltimore, Maryland. Learn more about this certificate and the content covered. Registration for the 2019 NRPA Annual Conference and preconference workshops open May 13.