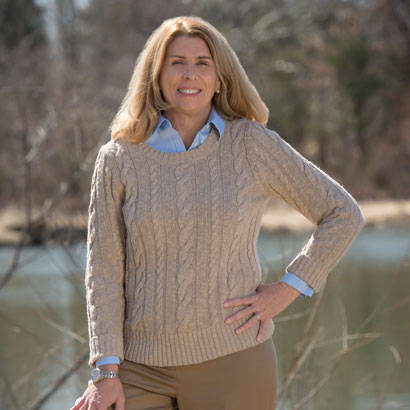 It's been nearly a month since the end of the longest partial government shutdown in U.S. history, and we are already seeing the devastating effects it's had on our national parks — especially on Joshua Tree National Park. There, protected trees were toppled over onto their sides by vandals who cut down the trees to create new roads for their illegal off-roading and who spray-painted rocks and discarded their trash right on the ground.
While some turned to vandalism, others stepped forward — volunteering to pick up trash and clean restrooms at various parks, including Yosemite National Park and Joshua Tree. These are good Samaritans who understood that we all have the responsibility to be stewards of our parks and public lands.
The city of Tempe, Arizona, knows all too well the importance of being a faithful overseer of its parks, as illustrated in this month's cover story, "Tempe Parks Get Some TLC," on page 44. Continuing our parks transforming cities, towns and communities series, contributor Vitisia Paynich highlights four of the 30 completed projects that are part of Tempe's $60 million Parks Capital Improvements Plan.
Tempe parks aren't the only ones undergoing transformations. On December 11, 2018, Maryland's Baltimore City Recreation and Parks (BCRP) hosted a groundbreaking ceremony at ABC Park, NRPA's 2019 Parks Build Community (PBC) project. NRPA Media Specialist Suzanne Nathan takes a closer look at this 2-acre park in the article, "Parks Build Community Project – 2019: The Renovation of Baltimore's ABC Park," on page 56, as well as details BCRP's planned improvements. PBC is a national initiative demonstrating the transformative value of parks on the health and vitality of communities across America.
Promoting health and wellness throughout all 50 states is an ongoing mission for NRPA and why we launched our Commit to Health campaign five years ago. In 2014, NRPA pledged to then-First Lady Michelle Obama and to Partnership for a Healthier America that we would encourage park and recreation-based, out-of-school time (OST) sites to implement the National Afterschool Association's Healthy Eating and Physical Activity standards. In the feature, "Commit to Health: Fulfilling Park and Recreation's Role as a Health and Wellness Leader," on page 50, Allison Colman, NRPA's senior program manager, provides insight into the progress made since the program's inception.
As park professionals, community members and global citizens, we all have the power to become agents of change. If we want to live healthier lifestyles through the enjoyment of parks and recreation, then we need to take it upon ourselves to help preserve our open spaces and natural habitats. But, that can only happen if we use our voices to educate, inform and influence others about the importance of protecting these natural and historical gifts for future generations.
Gina Mullins-Cohen is NRPA's Vice President of Marketing, Communications and Publishing, and the Editorial Director of Parks and Recreation magazine.