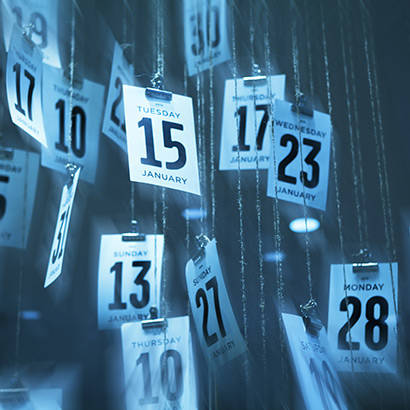 NRPA is dedicated to providing learning opportunities to advance the development of best practices and resources that make parks and recreation indispensable elements of American communities. Find out more at www.nrpa.org/education.
NRPA Directors School: Register Now!
NRPA Directors School, an exclusive, two-year professional development opportunity that prepares new and potential park and recreation directors to be effective leaders, will take place August 18–22. The curriculum has been updated and reorganized to provide a clear narrative across all topics covered and all courses and associated events have been redesigned to maximize impact and engagement. Topics covered include budget and finance, leadership and development, politics and the director's functions and strategy and communications identified by park and recreation thought leaders. Students will leave the Directors School with an understanding of how they can maximize their impact on their communities and leave a lasting legacy within the profession. Applications are open for year-one candidates; registration is open for year-two students. Visit www.nrpa.org/Directors for more information.
June
5-7 Hillsboro, Oregon
18-20 San Francisco, California
July
9-11 Raleigh, North Carolina
August
13-15 Fayetteville, New York
14-16 Littleton, Colorado
21-23 Hobbs, New Mexico
June
13-14 Durango, Colorado
19-20 King of Prussia, Pennsylvania
20-21 Orlando, Florida
22-23 Doral, Florida
25-26 King of Prussia, Pennsylvania

July
27-28 Doral, Florida
August
12-13 Gainesville, Florida
20-21 Sacramento, California
Schools and Conferences
NRPA Directors School
August 18–22, 2019
Hyatt Lodge, Oak Brook, Illinois
2019 NRPA Annual Conference
September 24–26, 2019 Baltimore, Maryland
Supervisors' Management School
November 3–7, 2019
Wheeling, West Virginia