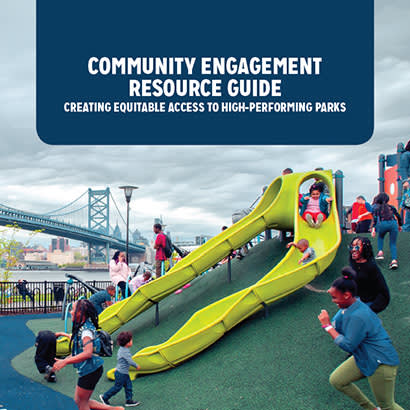 Parks are created to benefit the people they serve. When community members have a say in what projects happen in their neighborhoods, they recognize their power and take ownership of the site. But, doing so does not come without challenges.
In June, NRPA released its Community Engagement Resource Guide: Creating Equitable Access to High-Performing Parks. This resource provides park and recreation professionals with a road map to implement equitable and inclusive community engagement strategies around the planning, design, construction, maintenance and activation of park projects and park plans. It is based on existing research, interviews with park and recreation professionals and feedback from local and national community engagement experts. Equity and inclusion are central to this guide, as we believe an inclusive, meaningful engagement process ensures parks and public spaces are created by the people they are intended to serve.
NRPA heard concerns from many in the field about the difficulty of getting people to attend traditional community meetings, prioritizing staff time and resources and/or finding staff with the right skills to address a history of mistrust and to build lasting relationships with community members. The guide provides tips, best practices and case studies from the field and addresses these challenges through four main categories:
Internal Assessment
Building Trust with Communities
Community Engagement Strategies
Evaluation
Check out the Community Engagement Resource Guide, and use it to strengthen the bond between your agency and the people you serve.