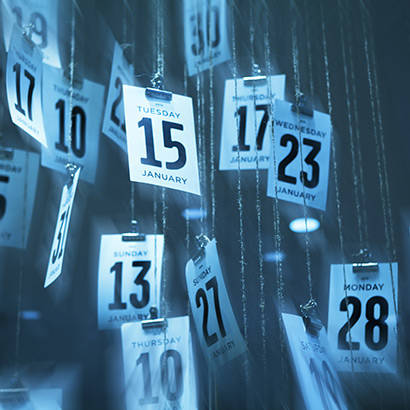 NRPA is dedicated to providing learning opportunities to advance the development of best practices and resources that make parks and recreation indispensable elements of American communities.
If your agency is tasked with generating revenues, now is the time to register for the Revenue Development and Management School, scheduled for March 10–15, 2019. Come join your fellow park and recreation professionals at the beautiful Oglebay Resort and Conference Center for the most comprehensive and innovative revenue development and management techniques known to our industry.

This two-year program will explore the basic components of revenue development and management, corporate sponsorships, cost savings and efficiencies and much more. Led by a dedicated staff of park and recreation thought leaders, the school welcomes agency supervisors, managers and directors who are responsible for generating revenues. You'll leave the school with a new network of like-minded professionals, plus ideas to implement when you return to the home agency. Space fills up quickly, so don't hesitate to register for the 2019 Revenue Development and Management School today.
Schools and Conferences
Event Management School
January 13-18, 2019
Oglebay Resort and Conference Center, Wheeling, West Virginia
Parks & Recreation Maintenance Management School
January 27-February 1, 2019
Oglebay Resort and Conference Center, Wheeling, West Virginia
Revenue Development and Management School
March 10-15, 2019
Oglebay Resort and Conference Center, Wheeling, West Virginia
NRPA Directors School
August 18-22, 2019, 2019, Hyatt Lodge, Oak Brook, Illinois
2019 NRPA Annual Conference
September 24-26, 2019 Baltimore, Maryland
January
9-11 Landover, Maryland
28-30 North Salt Lake, Utah
February
20-22 Hendersonville, Tennessee
26-28 Worcester, Massachusetts
27-Mar. 1 Winter Haven, Florida
March
5-7 Merriam, Kansas
5-7 Phoenix, Arizona
6-8 Clackamas, Oregon
6-8 Newport News, Virginia
13-15 Commerce City, Colorado
13-15 New Brighton, Minnesota
19-21 Sacramento, California
19-21 Bismarck, North Dakota
26-28 Wheeling, Illinois
26-28 St. Charles, Missouri
January
15-16 Dallas, Texas
15-16 Manitou Springs, Colorado
17-18 Camarillo, California
17-18 Miami, Florida
21-22 Arvada, Colorado
24-25 Punta Gorda, Florida
24-25 San Antonio, Texas
31-Feb. 1 Washington, District of Columbia
31-Feb. 1 Stuart, Florida
February
5-6 Nashville, Tennessee
11-12 Leavenworth, Washington
14-15 Jacksonville, Florida
19-20 Wilmington, North Carolina
21-22 Dallas, Texas
21-22 Hampton, Virginia
28-Mar. 1 Margate, Florida
28-Mar. 1 Frisco, Texas
March
5-6 Anderson, South Carolina
7-8 Canton, Michigan
11-12 Milpitas, California
14-15 Austin, Texas
19-20 American Canyon, California
20-21 Lawrence, Kansas