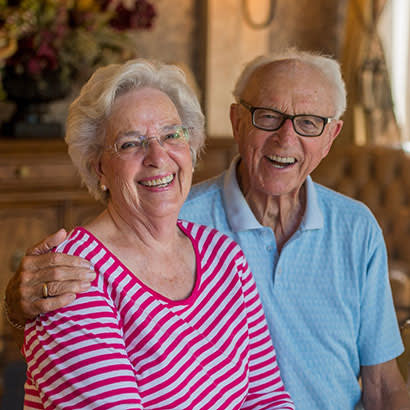 A true advocate for parks and recreation, Dr. Richard Moe of Tacoma, Washington, passed away on December 28, 2019, at age 90. "Dick," as he was known to all, even if you just met him, was a passionate believer in the value of parks and recreation, and he worked tirelessly on the local, state and national level to assure funding and policy for parks and recreation.
Moe was a professor emeritus and former dean of the School of Fine Arts at Pacific Lutheran University. As he neared the end of a 30-year career at Pacific Lutheran, he was elected to the board of Metro Parks Tacoma for a six-year term as a district commissioner. His post-retirement volunteer work in his community included not only parks and recreation, but also local arts and civic organizations. In the early 2000s, Moe was elected successively to two terms on NRPA's Board of Trustees.
Everyone who knew Moe spoke of his passion for parks and recreation. Tom Farrell, director of parks and recreation in New Brunswick, Maine, who served with him on the NRPA Board says, "Dick was a passionate advocate for the importance of quality park and recreation services being accessible to all, as well as a thoughtful, sincere, caring member of the NRPA Board."
Arvilla Ohlde of the Washington Parks and Recreation Association noted his years of work on NRPA's Public Policy Committee in support of full funding for the Land and Water Conservation Fund (LWCF). "All of us in the field of parks and recreation will miss his commitment and positive support," she states. "He really was a wonderful person and very committed to parks and recreation."
"Dr. Moe brought his experiences from the local level in Tacoma to the national level. He was passionate about parks and recreation and passionate about Tacoma," says Shon Sylvia, executive director of Metro Parks Tacoma.
In an especially heartfelt tribute, Paul Simmons, director of parks and recreation in Olympia, Washington, writes, "I did not know him very well, but will never forget the time that I was in Washington, D.C., for the NRPA Legislative Forum. I was very young, but had my eyes opened wide in a meeting on the Hill. We were in one of our legislative visits with a group of 10–12 people meeting with a very young congressional staffer. I remember it so clearly. As we went around the table offering our two cents, the young staffer was taking notes, but he appeared to be checked out a bit and the vibe was going stale. It was at that moment, when Dick went out of turn and slammed his hands on the table and shouted: "It's about PARKS AND RECREATION!!!" He certainly captured everyone's attention! He went on to talk about how parks and recreation has so many benefits in almost every aspect of our lives. His remarks changed my approach to all future legislative meetings. It is so sad to hear of the loss, but I am so grateful
to have had that one brief experience with him."
Dick Moe's infectious sense of humor and kind and humble personality will truly be missed. "I've tried to live my life with gratitude," he told the Tacoma News Tribune in 2015. We in parks and recreation certainly are grateful for having known this remarkable man.
Richard J. Dolesh is NRPA's Vice President of Strategic Initiatives.