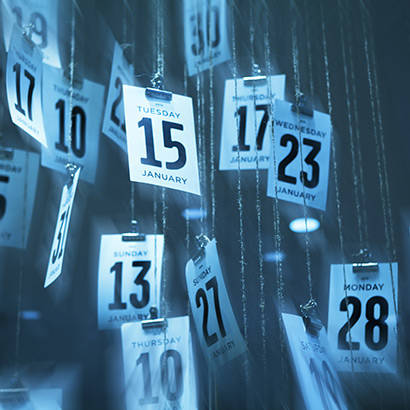 NRPA is dedicated to providing learning opportunities to advance the development of best practices and resources that make parks and recreation indispensable elements of American communities.
NRPA Splash Pad Certificate coming soon!
NRPA Education is proud to announce that in March, we will release a new online certificate focusing on aquatic splash pads. Splash pads have grown in popularity across the nation and this certificate program provides aquatic professionals with insight into the planning, design, operation and maintenance of these features. NRPA's Splash Pad Certificate Program is designed to provide you with the knowledge and skills needed to create and implement a water play recreation area for your agency and community. While the certificate is only available to current AFO- and CPO-certified individuals, the courses on planning and design will be open to anyone. The entire certificate will be worth 1.2 CEU.
Schools and Conferences
Revenue Development and Management School
March 10-15, 2019
Oglebay Resort and Conference Center, Wheeling, West Virginia
August 18-22, 2019
Hyatt Lodge, Oak Brook, Illinois
September 24-26, 2019 Baltimore, Maryland


February
18-20 El Paso, Texas
20-22 Hendersonville, Tennessee
26-28 Worcester, Massachusetts
27-Mar. 1 Winter Haven, Florida
March

5-7 Merriam, Kansas
5-7 Phoenix, Arizona
6-8 Clackamas, Oregon
6-8 Newport News, Virginia
13-15 Commerce City, Colorado
13-15 New Brighton, Minnesota
19-21 Sacramento, California
19-21 Bismarck, North Dakota
26-28 Wheeling, Illinois
26-28 St. Charles, Missouri
February
5-6 Nashville, Tennessee
11-12 Leavenworth, Washington
14-15 Jacksonville, Florida
19-20 Wilmington, North Carolina
21-22 Dallas, Texas
21-22 Hampton, Virginia
28-Mar. 1 Margate, Florida
28-Mar. 1 Frisco, Texas
March
5-6 Anderson, South Carolina
7-8 Canton, Michigan
11-12 Milpitas, California
12-13 Blue Springs, Missouri
13-14 Phoenix, Arizona
14-15 North Miami, Florida
14-15 Austin, Texas
19-20 American Canyon, California
20-21 Lawrence, Kansas
25-26 Seattle, Washington
26-27 Phoenix, Arizona
27-29 Cheney, Washington
28-29 Bradenton, Florida
28-29 Worthington, Ohio