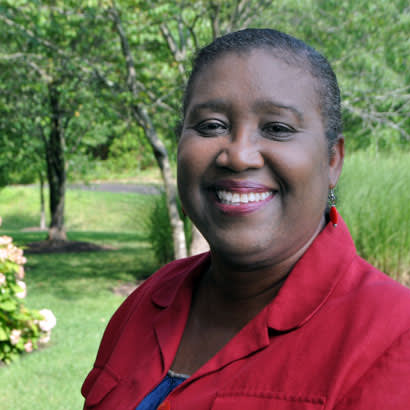 In the pages of this month's issue of Parks & Recreation magazine, we look at some aspects of leadership, such as mentoring the next generation of park and recreation professionals and being able to anticipate the needs of your constituency in order to provide the services/programs they value. With the rate at which change happens today, driven primarily by technology, it's more important than ever for leaders not only to learn to anticipate the changes in their community, but also to be able to communicate and bring their staff, legislators and others along with their vision.
For many of us, public speaking is an anxiety-filled experience. Nevertheless, to be an effective leader, it's a skill that needs to be honed. In this month's cover story, "Something to Talk About" on page 44, contributor Vitisia Paynich details some best practices for public speaking that can help build confidence to effectively engage community members, successfully communicate your point of view and impart your industry expertise in a clear and concise manner.
Leadership is also about being courageous enough to experiment with new ways of doing things to determine the best course of action. No one likes to fail, but failure is inherent in success, as it may take several tries to arrive at that best program or plan. In "Addressing Public Injection and Syringe Disposal in NYC Parks" on page 60, contributor Julien Scott shares details about a pilot program undertaken by New York City Parks to combat a growing byproduct of the opioid epidemic — syringe refuse in parks. Every syringe collected at a park represents a risk not only to the public and staff, but also to those individuals suffering from addiction and possibly at risk of a fatal overdose. The program is a work in progress that requires a comprehensive approach, so NYC Parks is partnering with the city's Department of Health and Mental Hygiene, New York Harm Reduction Educators and Parks Enforcement Patrol to address the issue, seeking a long-term solution for all.
Good leaders continually seek out learning opportunities to not only keep abreast of industry changes, but also to keep their leadership skills sharp. On this front, NRPA has certification as well as certificate programs to help you develop or maintain those skills. Whether through an in-class experience, where you can network with and bounce ideas off colleagues, or the convenience of self-paced, online learning, there's something for everyone. Check out the information in the NRPA Update section of this issue, starting on page 62, or visit www.nrpa.org and click on the "Careers and Education" or "Certification" tabs to learn more.
Finally, don't forget to share your achievements and those of your staff with others by applying for one of NRPA's awards. Doing so is equally as important as being a courageous innovator. How else can others learn from what you've accomplished and vice versa? And, as Daniel Burrus, considered one of the world's leading futurists on global trends and innovation, says, "Look at what you are certain about and what you can do, rather than what you are uncertain about and can't do, and you'll emerge a much better leader."
Sonia Myrick is NRPA's Executive Editor, Parks & Recreation magazine.