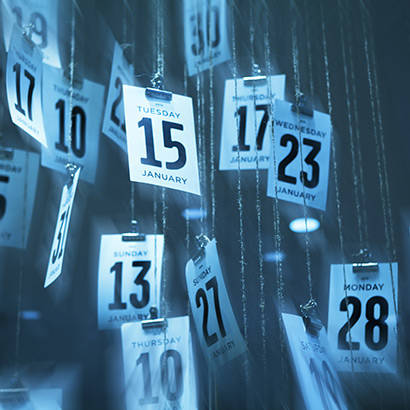 NRPA is dedicated to providing learning opportunities to advance the development of best practices and resources that make parks and recreation indispensable elements of American communities. Find out more.
CEU Opportunities for CPRP Renewal!
Continuing education is an important part of any career, helping individuals stay current with the rapidly evolving trends and issues facing their chosen profession. Certified Park and Recreation Professionals (CPRPs) are required to earn 2.0 CEUs during their two-year certification cycle. If you have your CPRP and are looking for CEU renewal opportunities, there are a variety of ways to do so, including NRPA online learning and educational events, such as those held at our annual conference; completion of local events or trainings; petitioning for credit through the NRPA CEU Petition; and with Professional Service Experience (PSE) that can be earned through certain volunteer services, such as speaking at the NRPA Conference or serving as a CAPRA visitor. For more information on CEUs and CPRP renewals, visit www.nrpa.org/CPRP.
August
13-15 Fayetteville, New York
14-16 Littleton, Colorado
21-23 Hobbs, New Mexico
September
11-13 Saratoga Springs, New York
16-18 Griffin, Georgia
17-19 West Hollywood, California
18-20 Dublin, Ohio
18-20 Leesburg, Virginia
21-23 Baltimore, Maryland
August
1-2 Sarasota, Florida
12-13 Gainesville, Florida
20-21 Sacramento, California
September
12-13 Naples, Florida
18-19 West Bend, Wisconsin
19-20 Escondido, California
22-23 Baltimore, Maryland
26-27 Jupiter, Florida
October
1-2 Stone Mountain, Georgia
3-4 Ceres, California
7-8 Whitestown, Indiana
8-9 Jefferson City, Missouri
September
12 Show Low, Arizona
16 Leesburg, Virginia
17 Town of Florence, Arizona
17 Leesburg, Virginia
23 Baltimore, Maryland
NRPA Directors School
August 18–22, 2019
Hyatt Lodge, Oak Brook, Illinois
2019 NRPA Annual Conference
September 24–26, 2019 Baltimore, Maryland
Supervisors' Management School
November 3–7, 2019
Wheeling, West Virginia